While driving back from Pittsburgh from Northeast Pennsylvania I took a short detour off I-80 thru farmland and forest to visit Nomad Distilling Co. on the edge of Williamsport in Central PA. This family-owned and operated distillery was purchased and rebranded in 2018 specializing in locally-made craft spirits. They have also renovated the property to update the tasting room and event space to have regular pub food and weekend brunch. This also sounded really cool so I decided to check it out.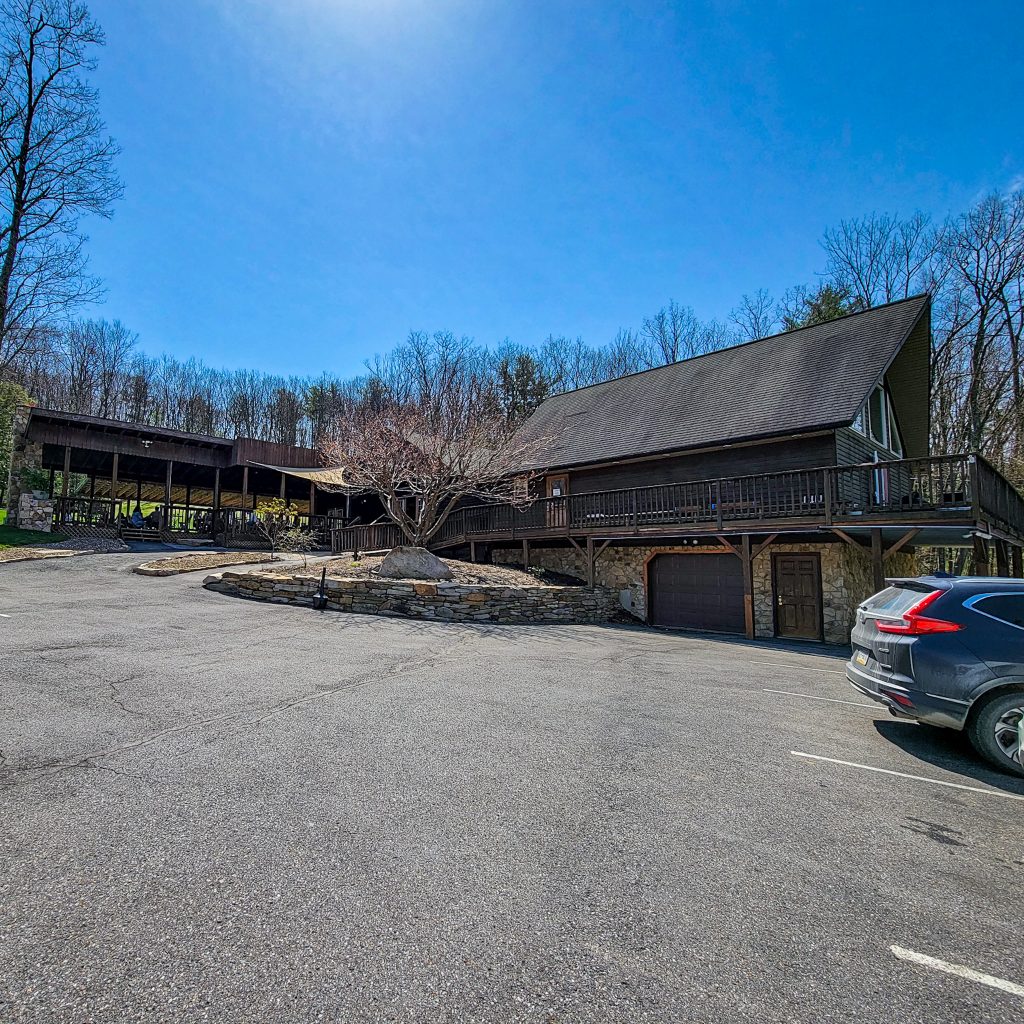 Nomad Distilling Co. currently specializes in whiskey, bourbon, liqueur, and various flavors of moonshine. Their primary Spirits are Noble Bourbon, Tapped Maple Whiskey, and No. 91 Clear Corn Whiskey. The Noble Bourbon is interesting because they make it with four grains: corn, wheat, rye, and barley. The Tapped is made with Pennsylvania maple syrup. The Corn whiskey is an unaged whiskey great for mixing. The Shine comes in a variety of flavors and is at a low proof making it good to sip over ice or great to use in cocktails. Everything is distilled onsite.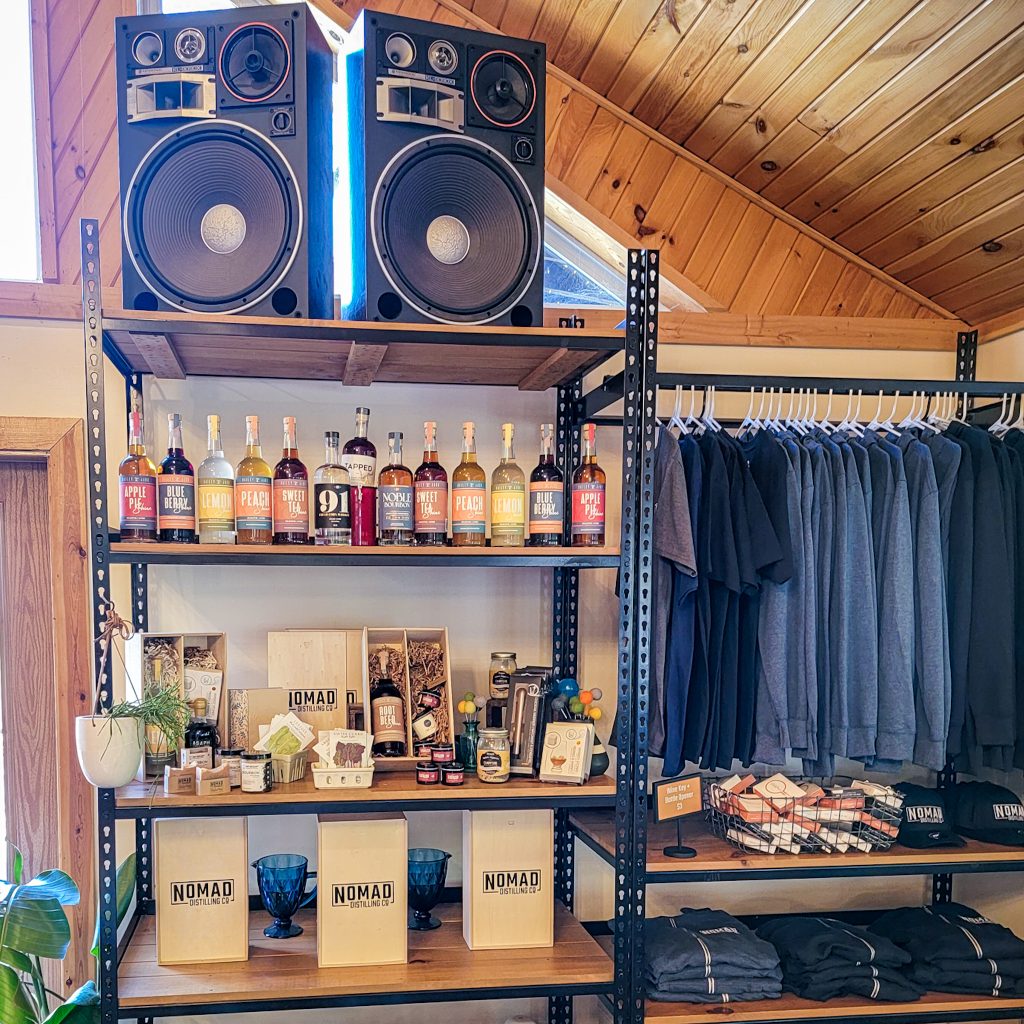 I stopped by on a Sunday for brunch, which also happened to be the first warm and sunny day of the year. The distillery was hopping. Lots of people were there for brunch, which was a great sign. There are tables inside and on the wrap-around deck. There was also a firepit area with lawn games like cornhole. The place was set up to not just be a place for enjoying cocktails and spirits, but where you can bring the family and have a good time. The walls were lined with bottles of the different spirits as well as branded items.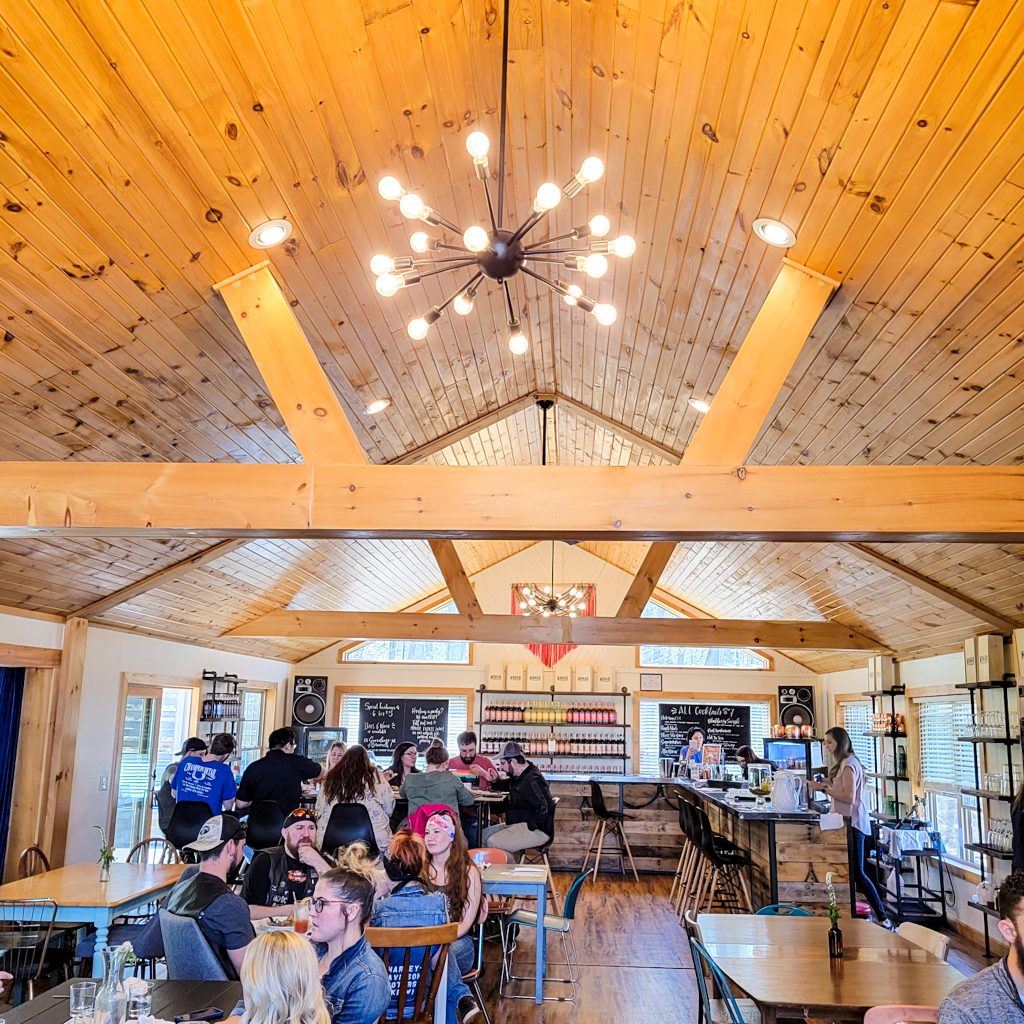 Driving alone back to Pittsburgh, I took a seat at the bar and ordered. The service was prompt and friendly, even on this incredibly busy Sunday. I decided to get the Pork and Eggs meal and Alabrew cocktail. The Pork and Eggs is a smoked pork chop served with eggs, gouda grits, roasted fingerling potatoes, and grilled sourdough bread. The Alabrew was a cold brew coffee cocktail featuring the Tapped Maple Whiskey, cream, and cinnamon. These both made for a fantastic brunch. The pork chop was just a little smokey, but tender from the slow cook. The gouda grits complimented it well with its rich, nutty flavor. The cocktail had a nice boozy and sweet flavor with the fresh cold brew.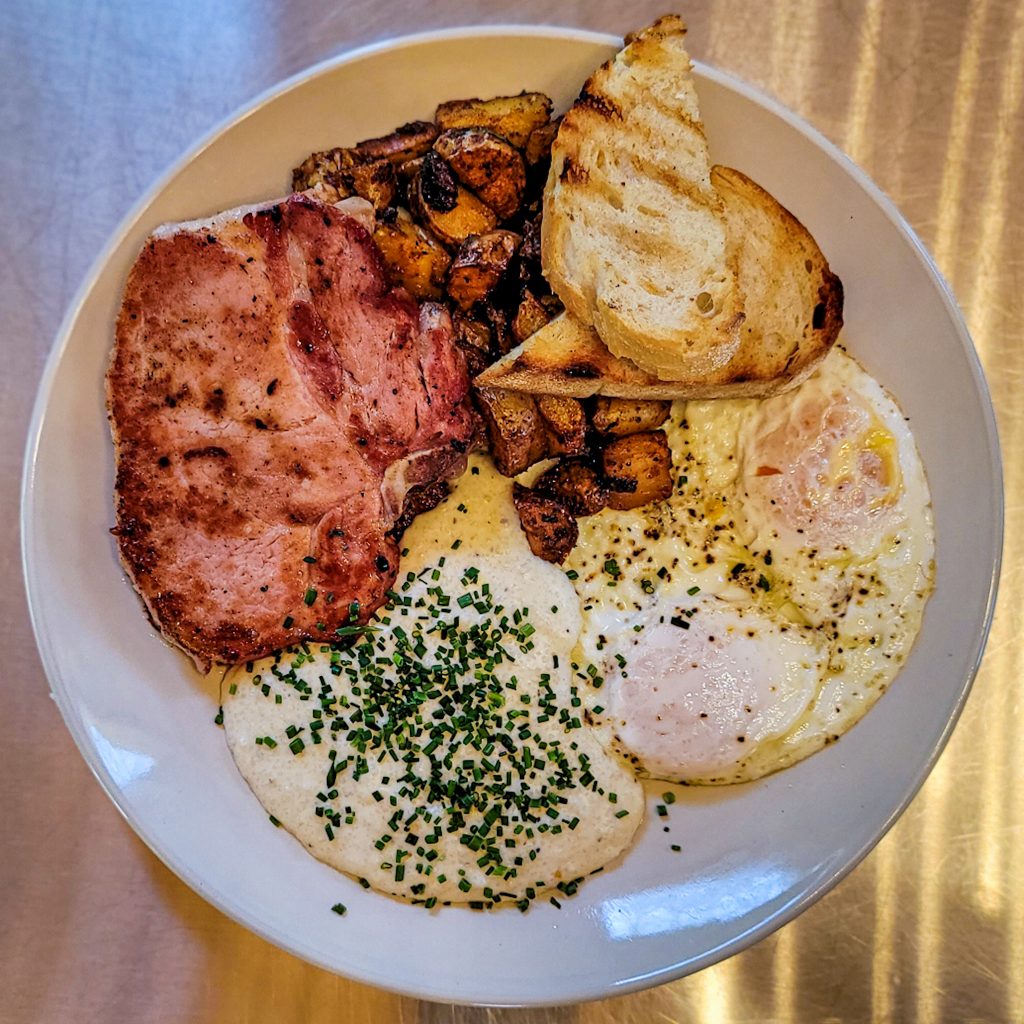 I left with bottles of Tapped and Root Beer Shine. I'm excited to start making some interesting cocktails at home. If you're driving thru Central PA, Nomad Distilling Co. is worth a visit. They are also opening a location in Jim Thorpe in Eastern PA. If you're not near those locations, they also ship to addresses in PA and NY and they visit occasional festivals in the region.
Nomad Distilling Co. is located at 5451 State Route 654, Williamsport, PA 17702