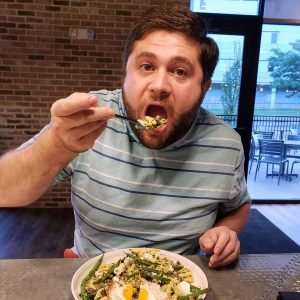 AlexEatsTooMuch is a Pittsburgh, PA based food enthusiast and food blog. You can learn more about me on the About Me category page!
Do you want to get in contact with me, AlexEatsTooMuch? The best way to do that is to send an email to [email protected].
I also pretty regularly respond to messages on Instagram.
Are you a restaurant, bar, brewery, distillery, event planner, PR Firm, etc that is interested in working with an awesome food focused Instagram Influencer like me? Please download the AlexEatsTooMuch Media Kit (Adobe PDF) and contact me at the email above!