I received a pretty exciting gift the other day. Sitting at my front door was a box from the Manly Man Co. This black cardboard box contained something really cool. I opened the box to find a pint glass and a bag of beef jerky. I love edible gifts! This wasn't any normal jerky though. This was a beef jerky flower bouquet. I opened the bag of jerky, which was vacuum-sealed for freshness to find a dozen "flowers" with petals made of beef jerky in flavors of original, teriyaki, and hot and stems which are made of a mix of different meats.
I placed my beef jerky flowers in their pint glass vase. They are set up preassembled and ready to place right in the vase. They shipped with a plastic separator which I preferred to keep attached to the flowers so they could be easily kept upright and pulled apart. I think these look pretty great. They taste pretty good too. I personally like the teriyaki flowers the most. The best part is I don't have to keep these flowers in water to keep them alive. I've been storing these jerky flowers in the fridge and having them for snacks. They are the best flowers I've ever been given.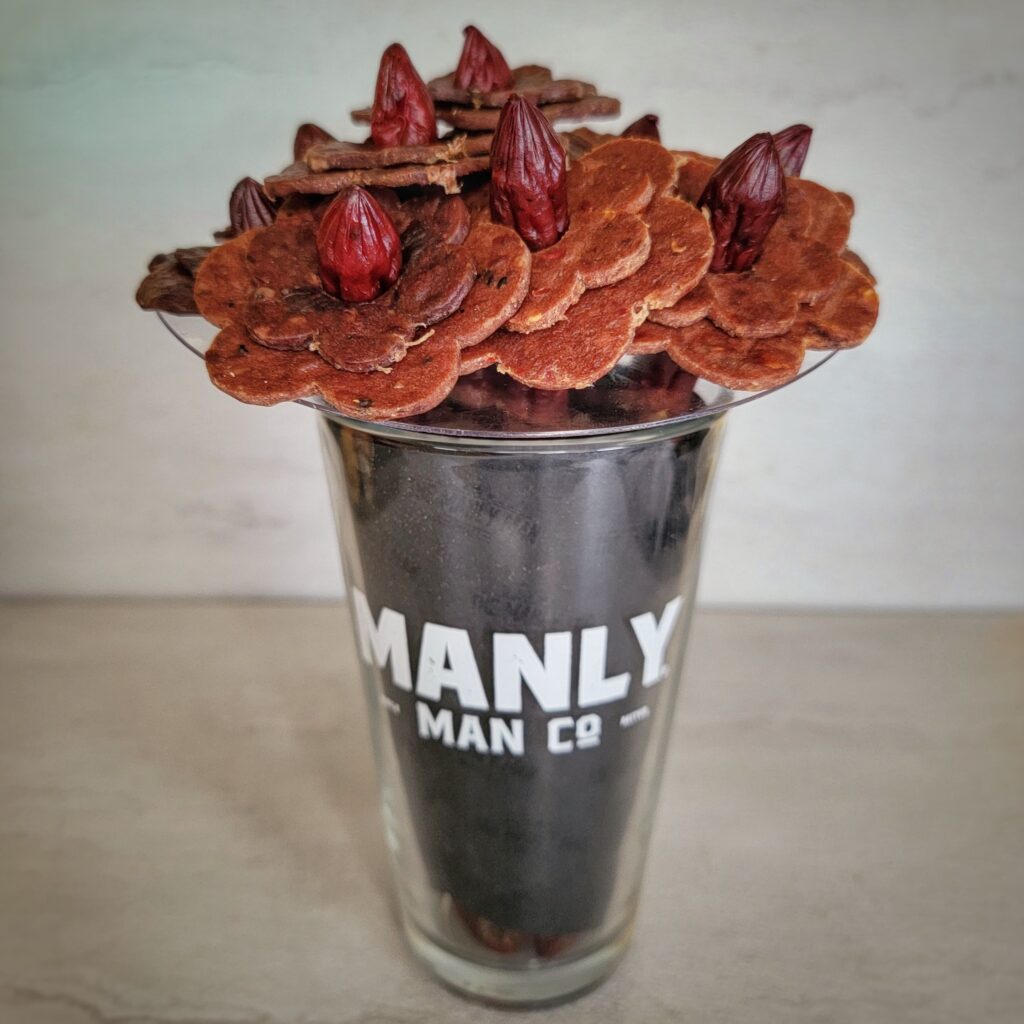 The question is who sent me flowers? It wasn't my family or friends. Many I have a secret admirer. Someone who knows the best way to my heart is through my stomach. That someone is me. I saw these flowers and I thought this was the perfect gift for me.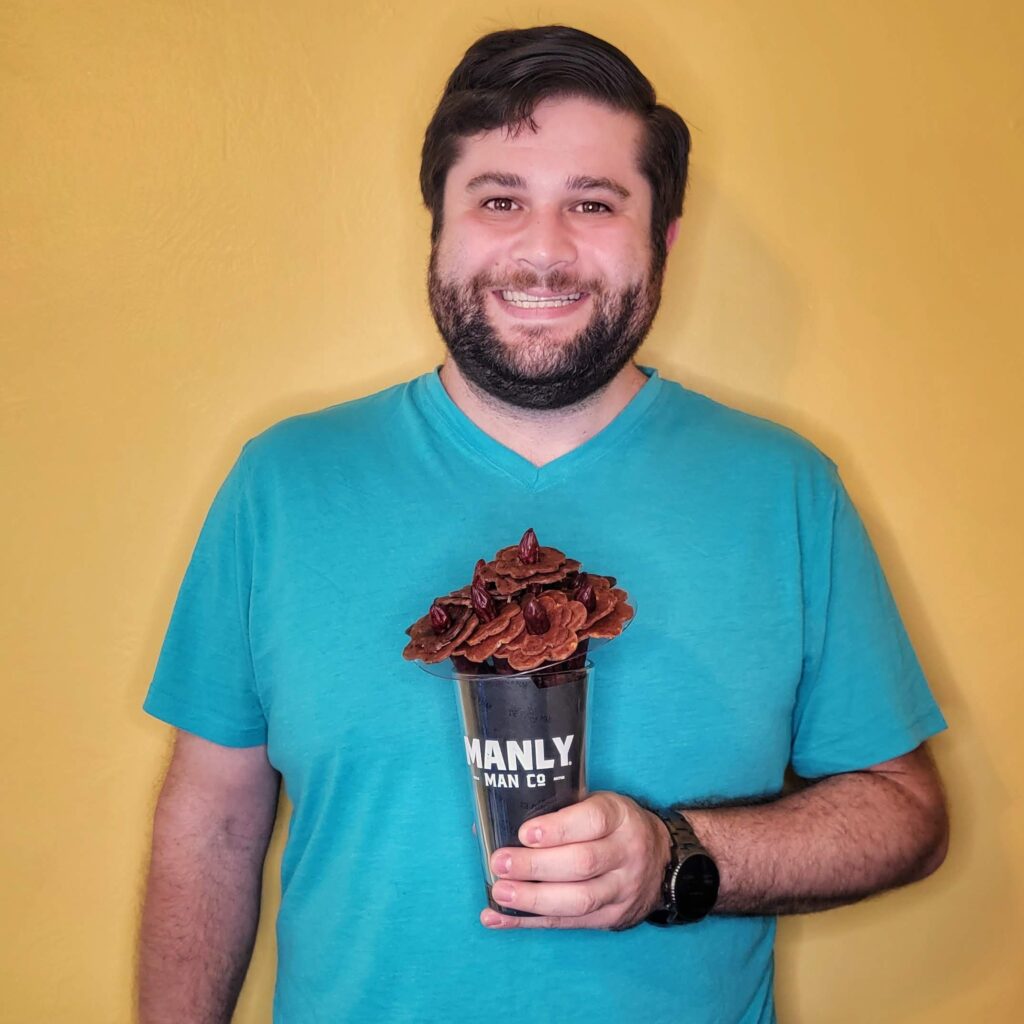 Manly Man Co. has a wide range of different gifts for that man that loves meat. The Beef Jerky Flower Bouquet is one of their top sellers, but they have many different types of jerky gift sets available as well as gifts for the foodie. They also launched Awesome Gifts Co. for the more gender-neutral gifts. These are great premium edible gifts for that man that might be hard to shop for but you know he'll enjoy some meaty snacks.
Full disclosure: Manly Man Co. sent me these Beef Jerky Flowers to try. I thought these were so cool I gladly accepted.