I recently had the pleasure of attending and helping organize the Pittsburgh Young Professionals (PYP) first-ever Pittsburgh Chili Cook-Off. The Pittsburgh Young Professionals is a networking organization with the mission to attract, develop, and retain the future leaders of the Greater Pittsburgh region by enhancing the vitality of the Pittsburgh region by creating a strong community of young professionals. This year the PYP Community Outreach committee decided to add to the Pittsburgh food festival scene by creating a chili cook-off. This is the perfect Fall food event since it's warm food for a chilly day. The event took place in Allegheny Commons Park with proceeds going to non-profit efforts in the Pittsburgh North Side.  Participants entered chilis into the competition for a minimal donation. Attendees could then sample each chili for free, but a donation was suggested. In order to vote for the winner, attendees could vote with their dollars as additional donations at each chili.
The Chili Cook-Off turned out amazing. There were 14 chilis entered into the competition. Participants used a wide range of different ingredients and styles. People entered chili recipes that were spicy or sweet and based on ground beef, chicken, bison, sausage, plant-based protein, and even camel. I was impressed with so much variety. I walked from table to table, tasting each one and being blown away by all the different flavors. After trying each one, I was surprisingly full. My favorites tended to be mostly beef-based and on the spicier side, but I was also impressed by a mild Southwest-style chili made with beef and bacon.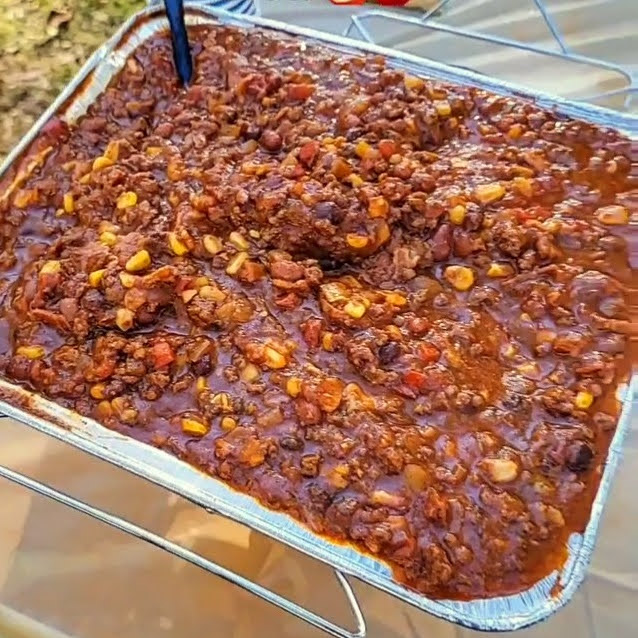 The event also featured beer by Dented Keg and spirits samples by Lucky Sign. They were very helpful in washing down the chili and reducing some of the heat. Bands performed throughout the day to provide live music to the atmosphere.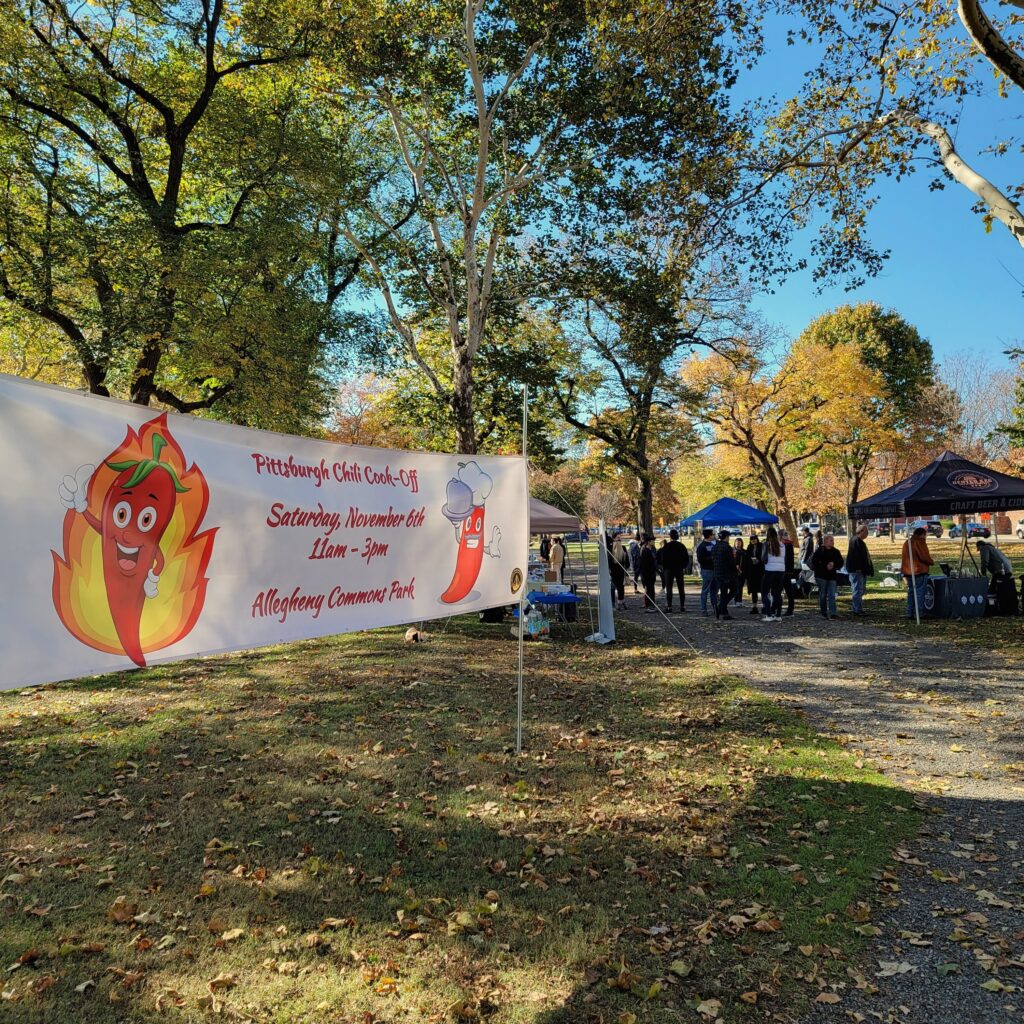 The day was a success having raised more than $1,000 for non-profit efforts in North Side. Since it was the first year, the members of PYP are already thinking of ways to make next year's event bigger and better. I'm hoping to see next year so many more vendors including local restaurants and other organizations entering their own chili. I'm already looking forward to next year's Chili Cook-Off.