AlexEatsTooMuch has changed a lot over the five and a half years as an Instagram and blog. When I started posting, Instagram was still one photo square posts. I adapted for carousel posts so I could show off more of my meals at once. When Instagram decided to rip off Snapchat with Stories, I started posting previews and sharing other things that didn't need a full post. Then Instagram copied TikTok with Reels and I started having to make videos. Over the last six months, more of my content has become 30 second videos of my meals and events. I also started doing more voiceover for my Reels instead of using music to make the videos more authentic to me and actually tell what's in the meal or experience. This is leading to one of my biggest changes, reviving my YouTube account I created 18 years ago and starting to post longer videos of my experiences.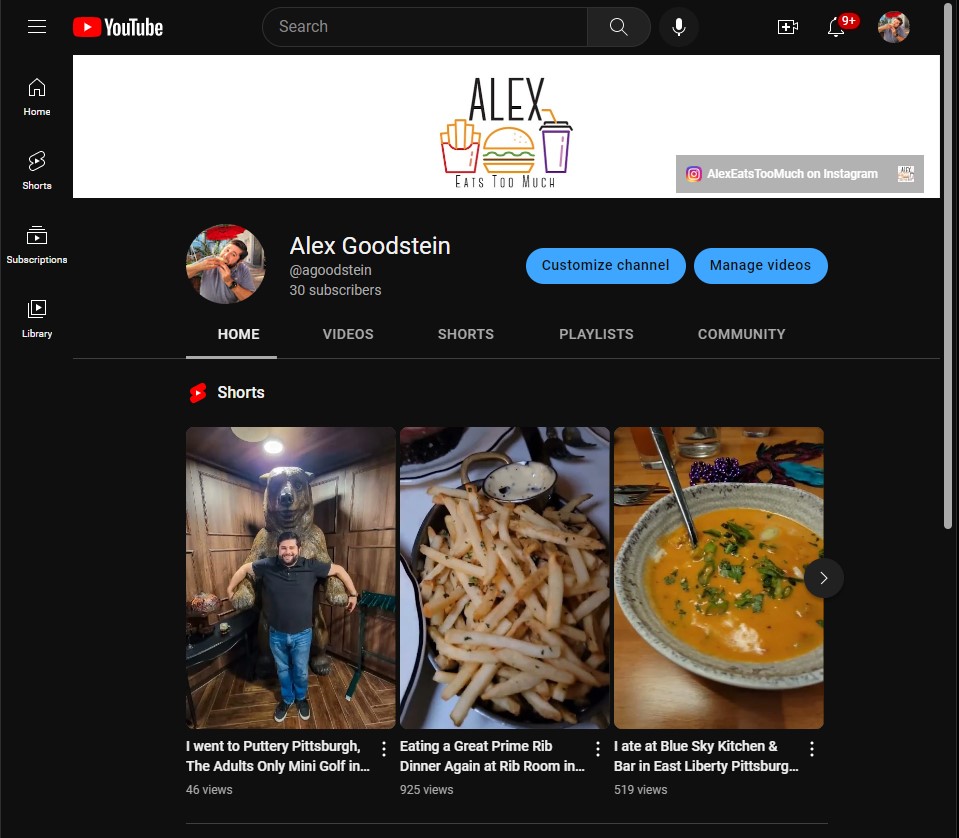 I started hearing and reading around 6 months ago that YouTube was still one of the best social media platforms for creators. Instagram is still great for getting to your followers but its algorithm can decide on a whim to not show your content to anyone including your own followers. I still struggle with TikTok because I can't figure out how to make videos that say absolutely nothing and everything in 7 to 15 seconds. YouTube doesn't care most of the time. I started at the beginning of the year by sharing my Instagram Reels go YouTube shorts. I had no followers but I was getting about 500-1,000 views on most Shorts. So I've decided to keep going.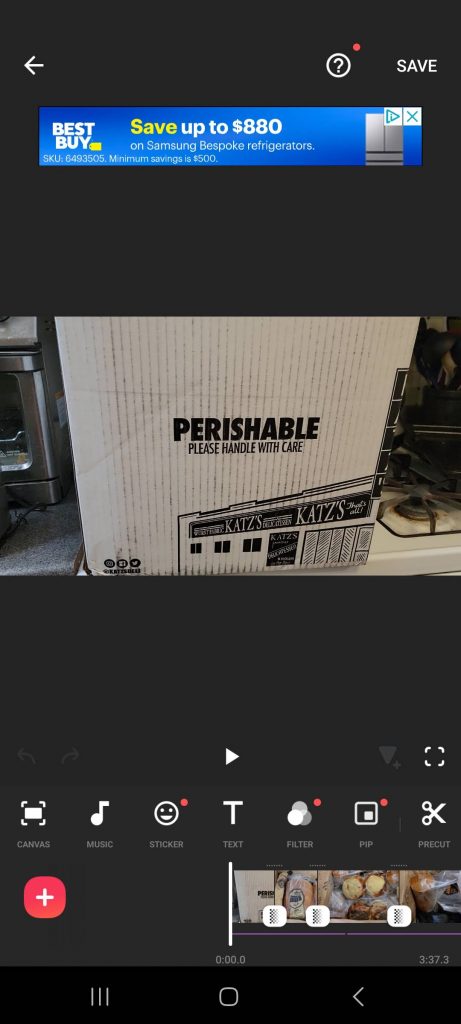 The first original video I'm uploading to YouTube is the preparation of the home delivery of a box of Katz's Delicatessen pastrami and other Jewish deli classics. I decided to do this for my first video so I could practice filming and editing. Both were sloppy, but I learned a lot from this first experience. I hope I get better as I continue to film and edit. The first thing I learned is don't edit long videos on the phone. It froze a lot on the high definition video. The second thing I learned is I need to write a script. I repeat myself a lot in the voiceover.
Here are some of the biggest pushes for why I'm getting into longer videos and YouTube.
I realized during the pandemic I started watching YouTube way more than I did before. I found a lot of great creators making videos about cars, food, movies and tv and I got sucked in. Some of these people or groups are putting out multiple videos a week and I watch a lot of them.
I've started recording a ton of videos. Most meals have 2 to 3 minutes of video I cut it down to 30 seconds. Most events I go to have way more. I can definitely make a 2-5 minute video about something cool I did or somewhere really cool I ate.
I hope to travel again. I work mostly remotely. I can work from other places in the US without issue. There are lots of trips I want to go out and places I want to try to just live in for a week so I can explore after work or split time. I just got back from Ireland where I shot a lot of videos because…
I just got a GoPro. A couple of months ago I won a GoPro in a raffle when I joined Hello Social Co. Experience Creators Collective. My first 2 experiences using it were my first original video I posted to YouTube of my evening reheating Katz's Delicatessen shipped overnight from NYC and all my upcoming videos of my Ireland trip. I hope to do a couple of videos a month unless I do many things and have the time to make more.
This is going to let me get more creative. I've had some ideas bouncing around in my head of things I've wanted to film with other creators and restaurants. So far, people have been receptive.
YouTube seems to have a better algorithm for pushing content to people. They have Topics and Hashtags and titles that can be tweaked for SEO. This means if you Google search for Pittsburgh and a restaurant name, Google might actually show you my video.
YouTube supposedly pays creators well. Once you qualify for monetization, you get a share of ad revenue from your videos. I have a long way to go to get to this point. However, so far most of the limited amount of actual cash I've earned from being an influencer and creator has gone back into this brand whether it's tools or website stuff or fancy meals.
So if you're a regular YouTube watcher, please give my YouTube (@agoodstein) a Subscribe and give my videos a like. Hopefully, you'll all like what I'm starting to do. If not, still Subscribe and like to help me out, but then just skip to the next video. I'm sure you'll like this one.