I recently spent an evening at Nemacolin Resort in Pennsylvania's Laurel Highlands so I could attend their annual Nosh Night event. Nemacolin is a luxury resort about 90 minutes south of Pittsburgh. The resort has many things to offer including 5-star hotels, many dining experiences, a spa & wellness center, golf, and a large number of indoor and outdoor experiences for the whole family. These activities are only available to guests staying at the resort and members of their club. I was there for their Nosh Night culinary competition and beverage battle and spend the night. Click here to read about the rest of my stay at Nemacolin.
Disclaimer: Nemacolin invited me and a guest to the resort to experience Nosh Night and spend the night.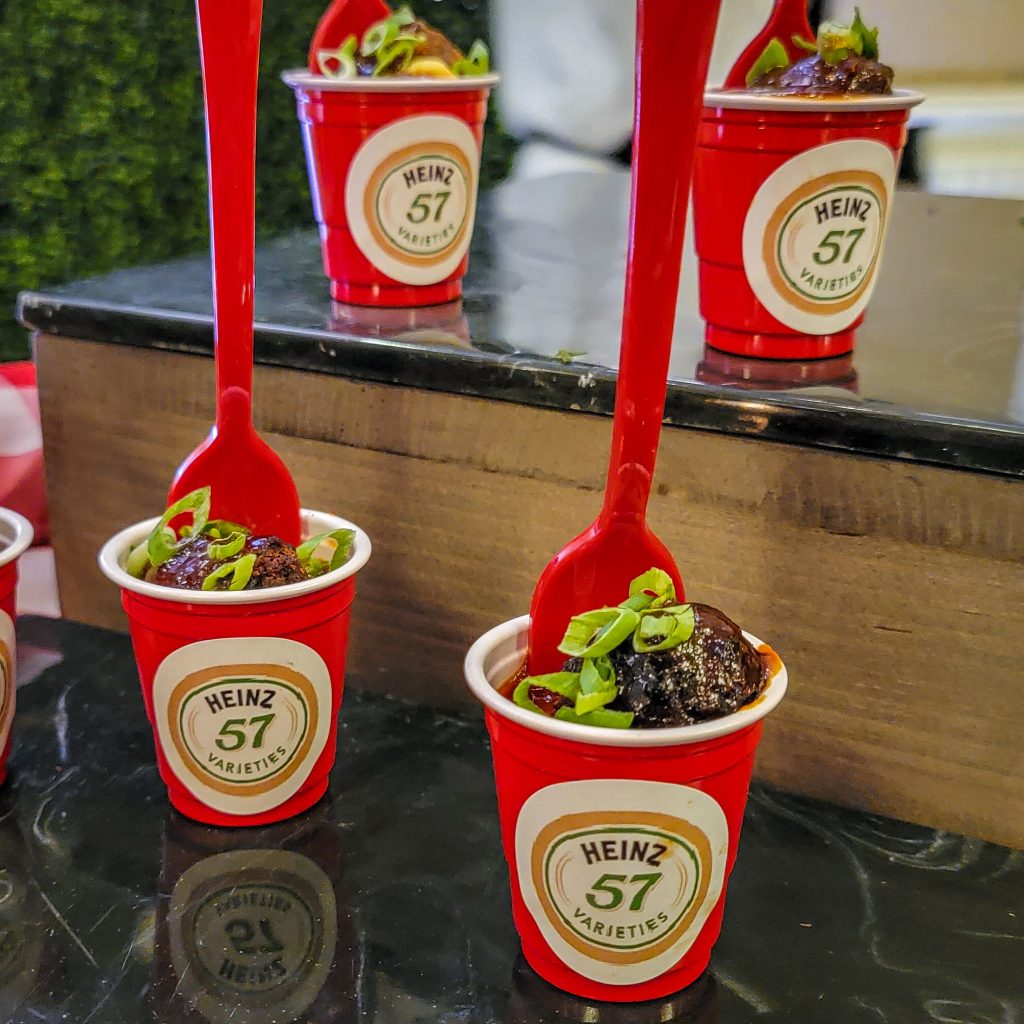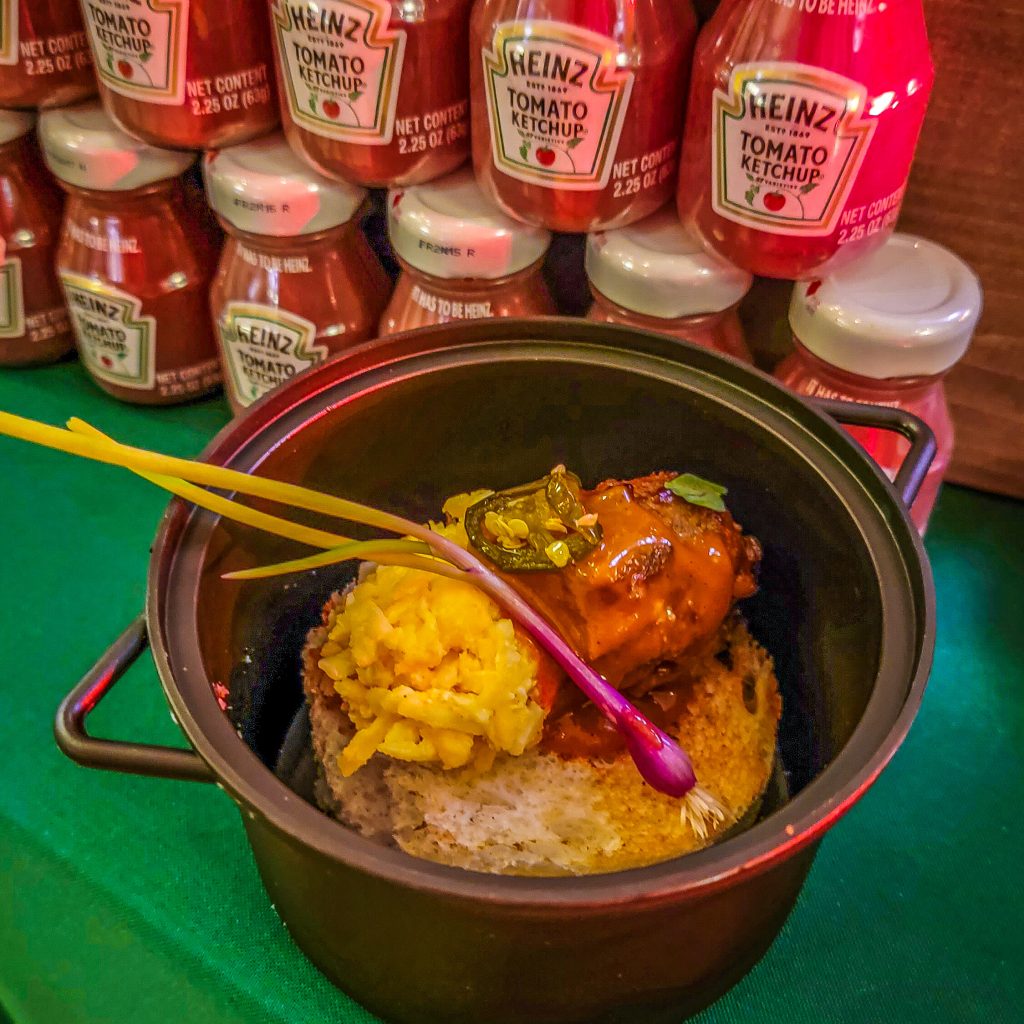 Nosh Night is a food-tasting event held annually to allow the culinary teams and cocktail programs of each of the restaurants and dining experiences to show off their creative skills. The teams get to compete against each other for prizes and bragging rights. Each year, the teams are given a featured ingredient they must include in their dishes and cocktails. This year's special ingredient for the dishes was ketchup and the special ingredient for the cocktails was huckleberry. This event is another luxury experience available to Nemacolin's overnight guests and members so I was really excited to get the opportunity to attend.
They set up the room with the food booths around the walls and the bar and cocktails in the center. Nosh Night also had a band playing hits from the 80s, 90s, 00s, and today, and Celina Pompeani as the MC for the evening. The dishes are as follows: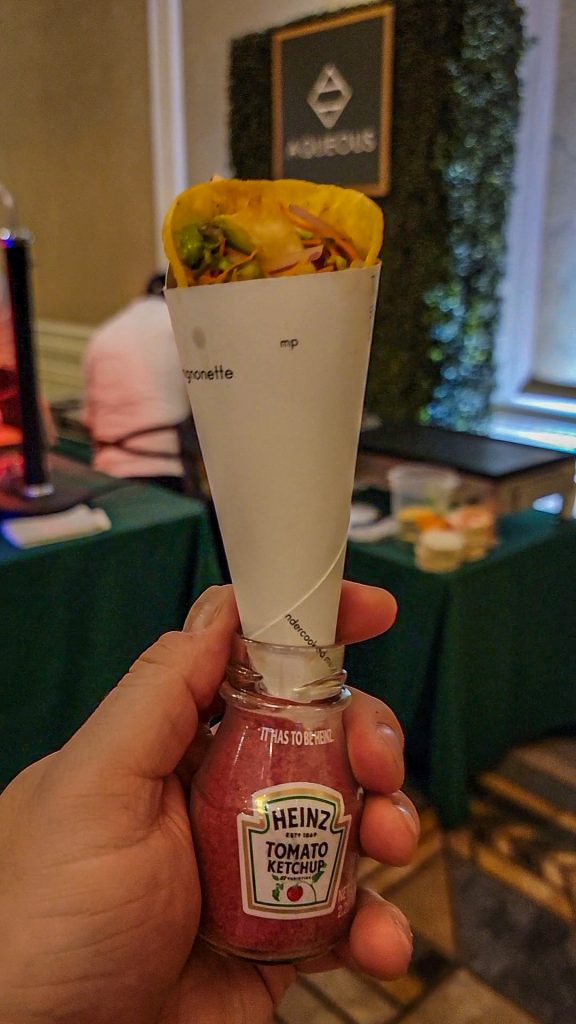 Aqueous – Chilean Sea Bass Taco
Rockwell's – Ketchup Aguachile Ceviche
Lautrec – A Meatball with pimento cheese and cowboy caviar
The Tavern – Chicken Wings with a ketchup sauce
Barattolo – Ketchup Split Ravioli with one side filled with crab and the other side with a ricotta blend
The Peak – Ketchup Sloppy Joes
Nemacolin Private Dining – Meatloaf in a Bottle with meatloaf, mashed potatoes, and crispy onions
A Ketchup Based Ceviche and non-ketchup desserts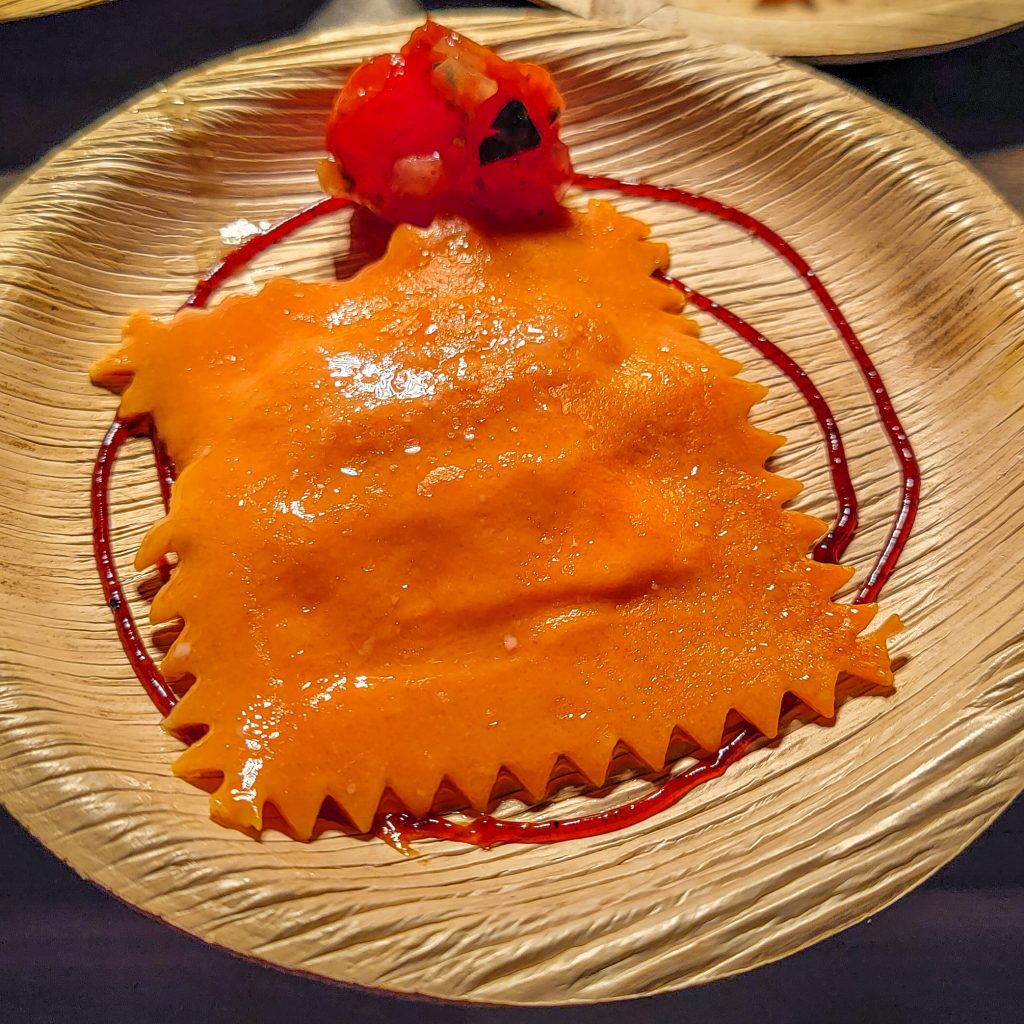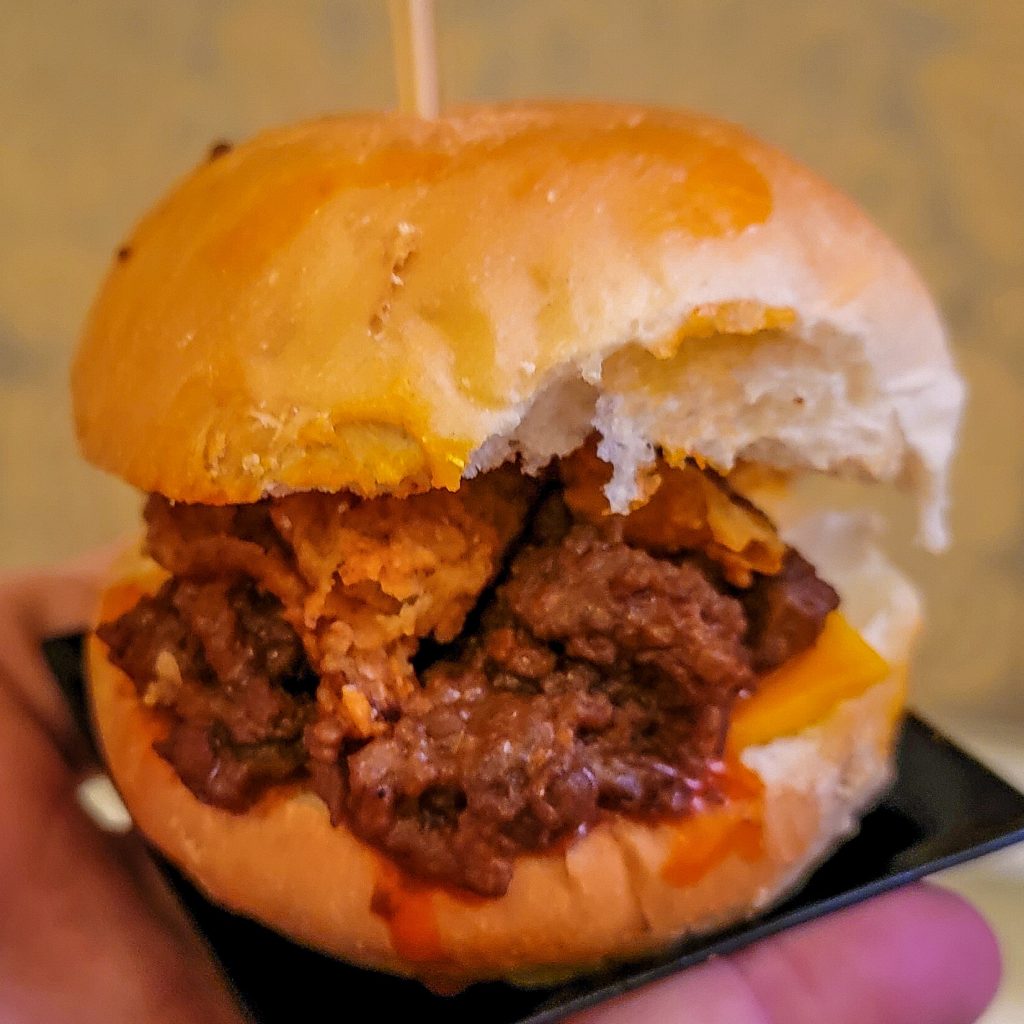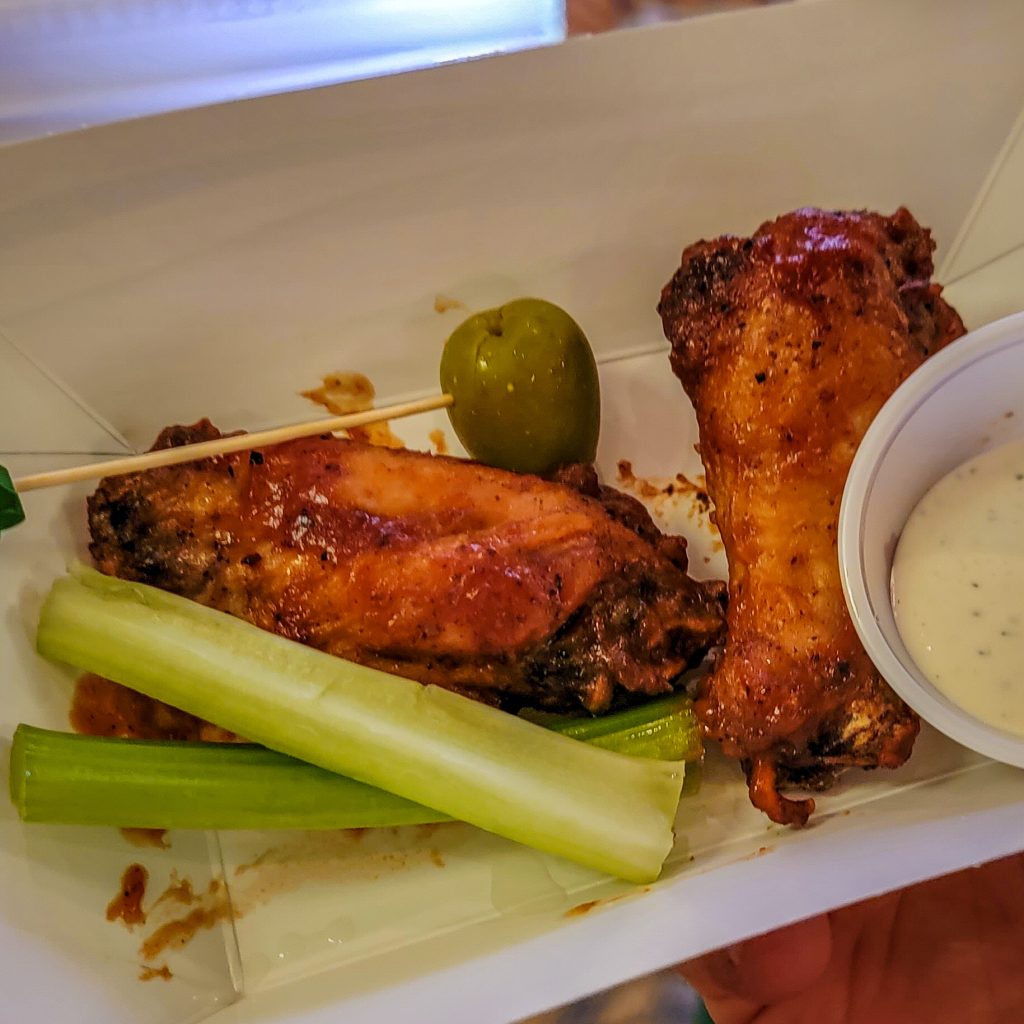 My favorite dishes were the Aqueous Chilean Sea Bass Taco, which won the best dish, and the Private Dining Meatloaf in a Bottle. All the dishes were great. Some were definitely more innovative with how they used ketchup. A lot of them used ketchup as a substitute for just regular tomatoes or tomato sauce and it really works. It was nice to see most of the restaurants also stick to themes similar to their restaurants. Aqueous is known for seafood so they did a fish taco. Barattolo is an Italian restaurant so they did a ravioli. The Tavern is more of a sports bar that served wings. They all provided solid-sized bites too. Each dish was big enough to really get an idea of how it tasted. The taco was street taco size. There were 2 wings served in the sample. After 8 stations, and going back to a few for seconds, I was pretty full.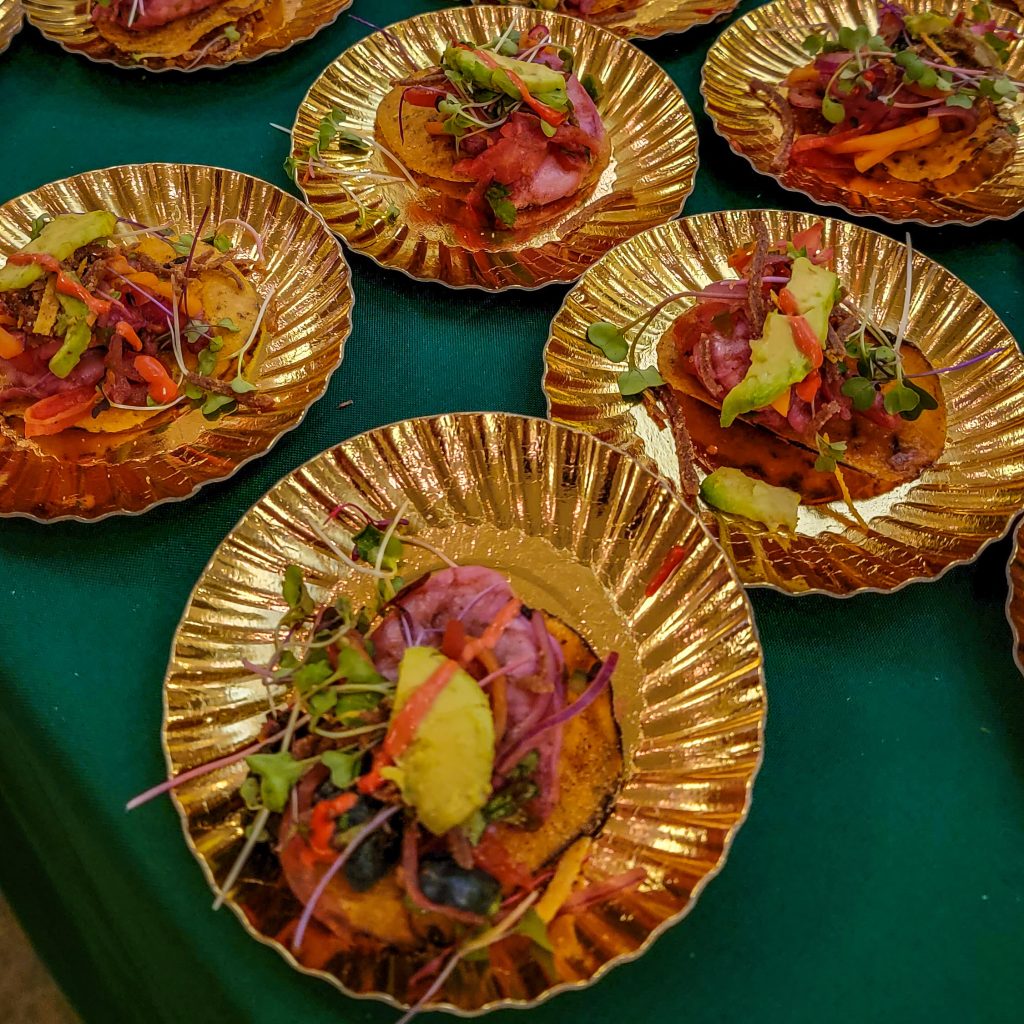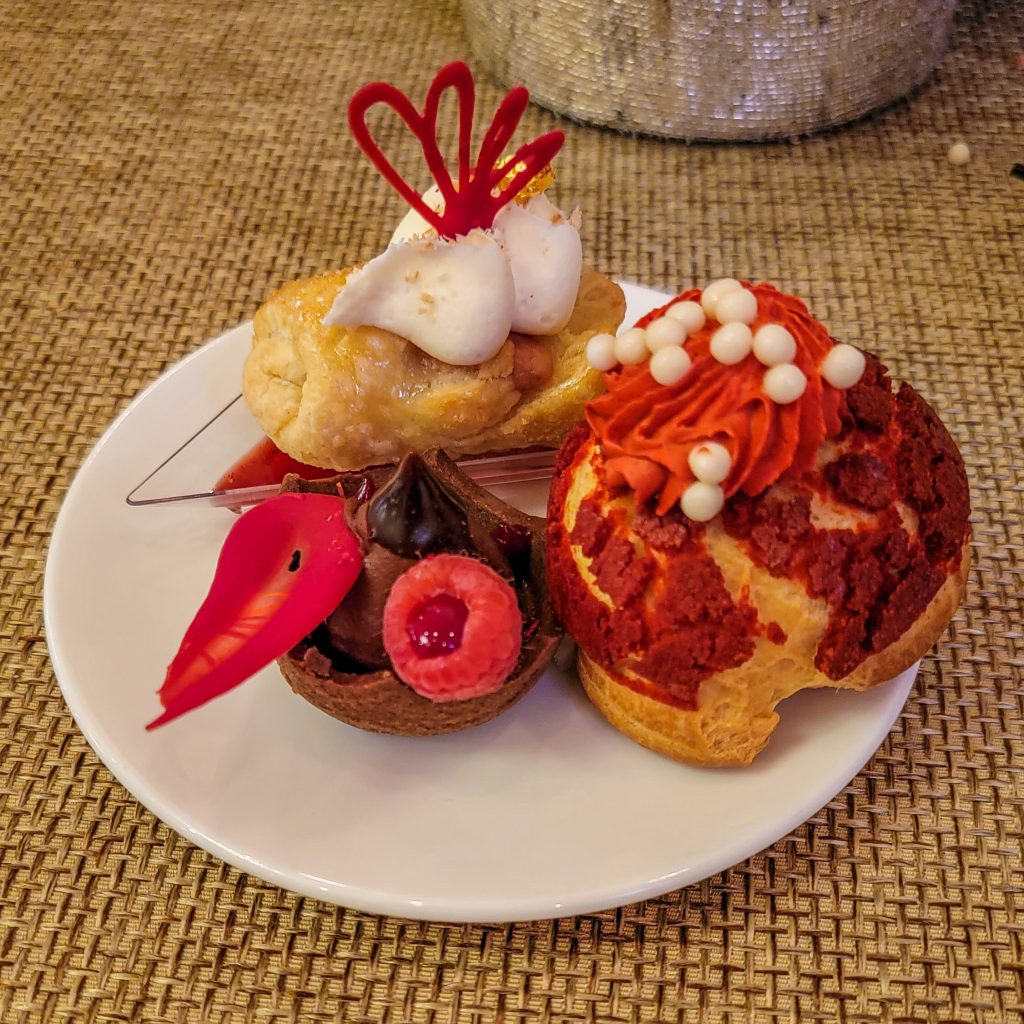 The cocktails were even more innovative. Each of the cocktail programs for the dining experiences had to make something with huckleberry and a selected spirit. They had some cocktails that were similar to traditional cocktails like a huckleberry margarita, a French 75, and a gin fizz. Some cocktails were really creative like a smoked martini with the smoke in a bubble and a matcha-based cocktail with a huckleberry foam. Unfortunately, the winning drink was the only one I didn't get a chance to try. I really liked this part of the event because I got to try so many different cocktails and the teams really had some very creative ideas. The downside is I'm a whiskey guy and not typically a fruit-forward drink guy.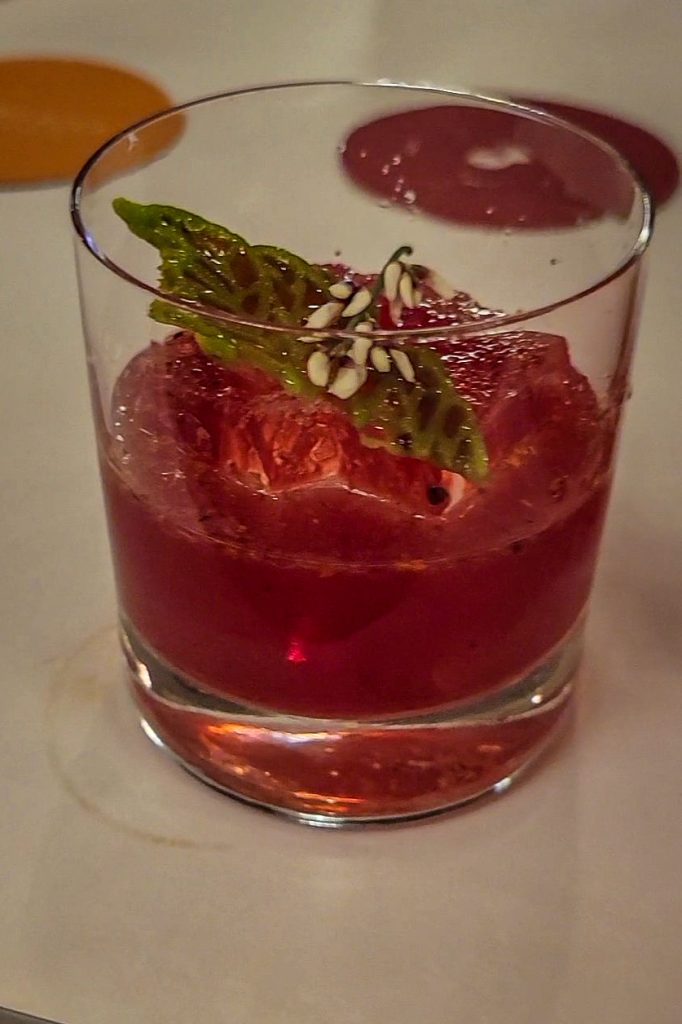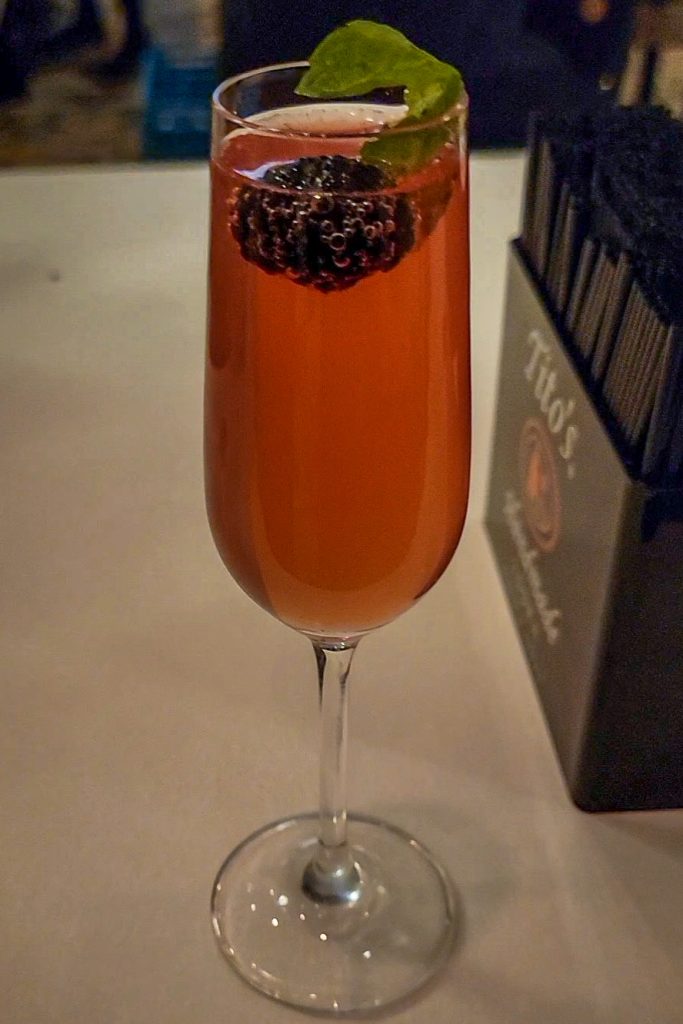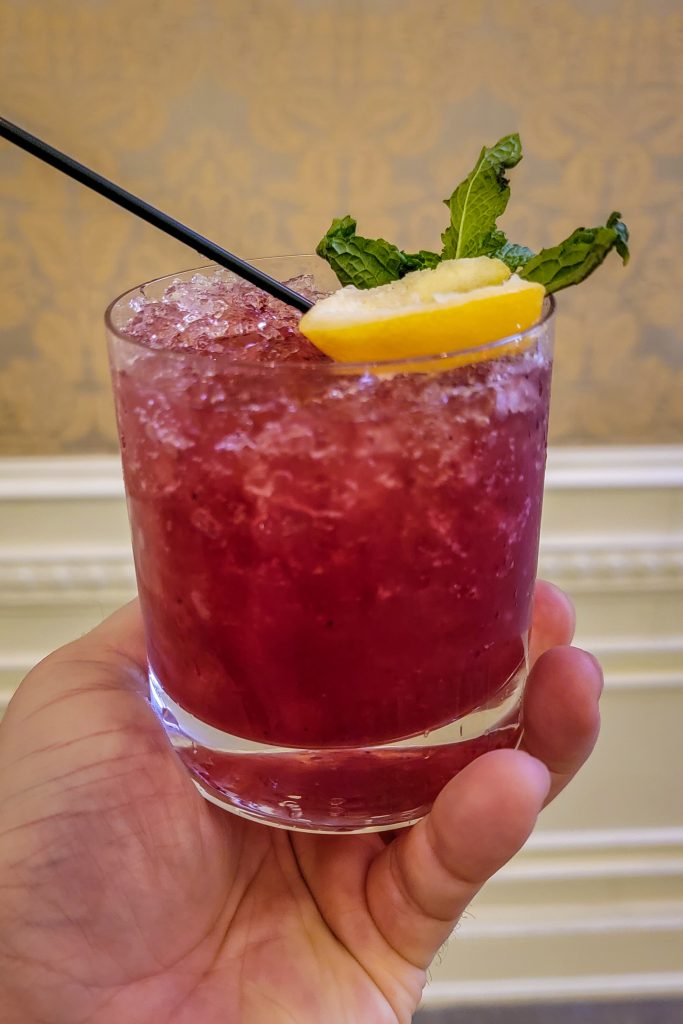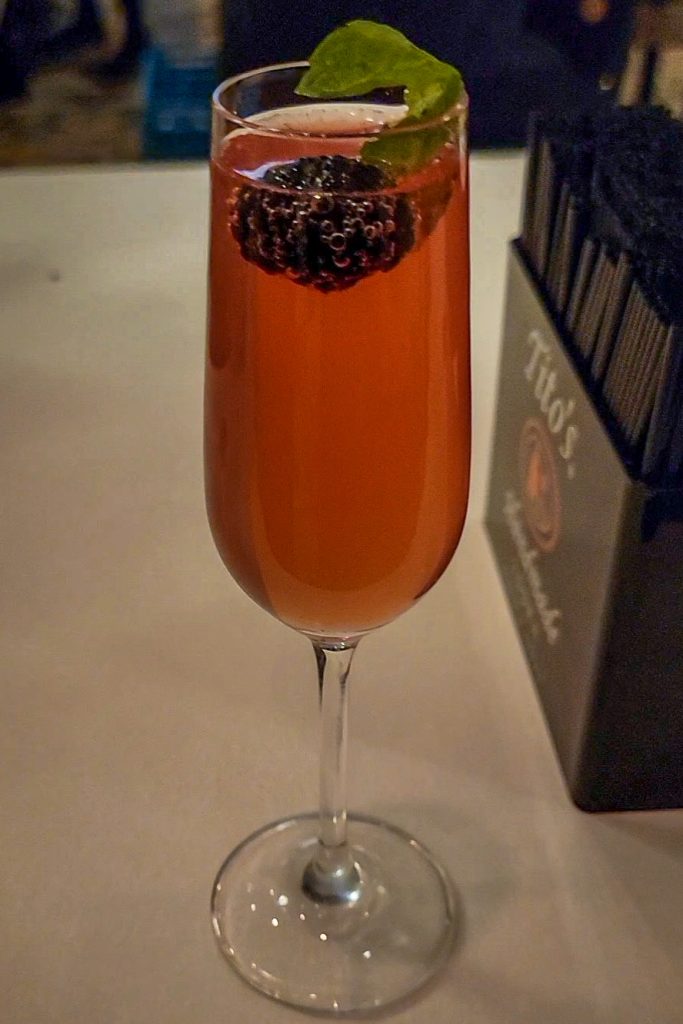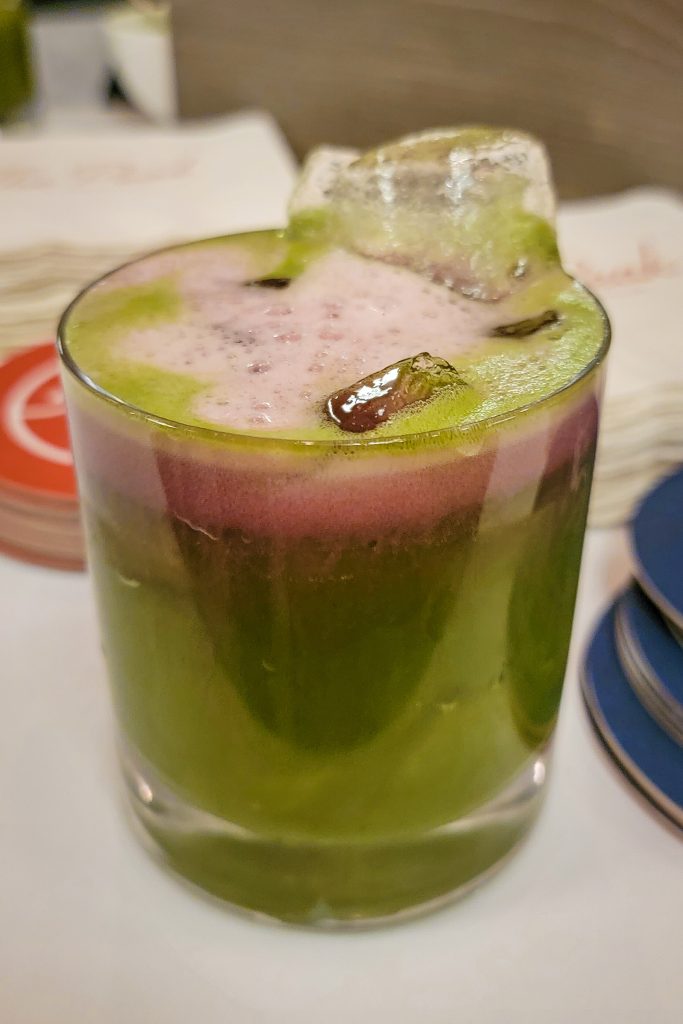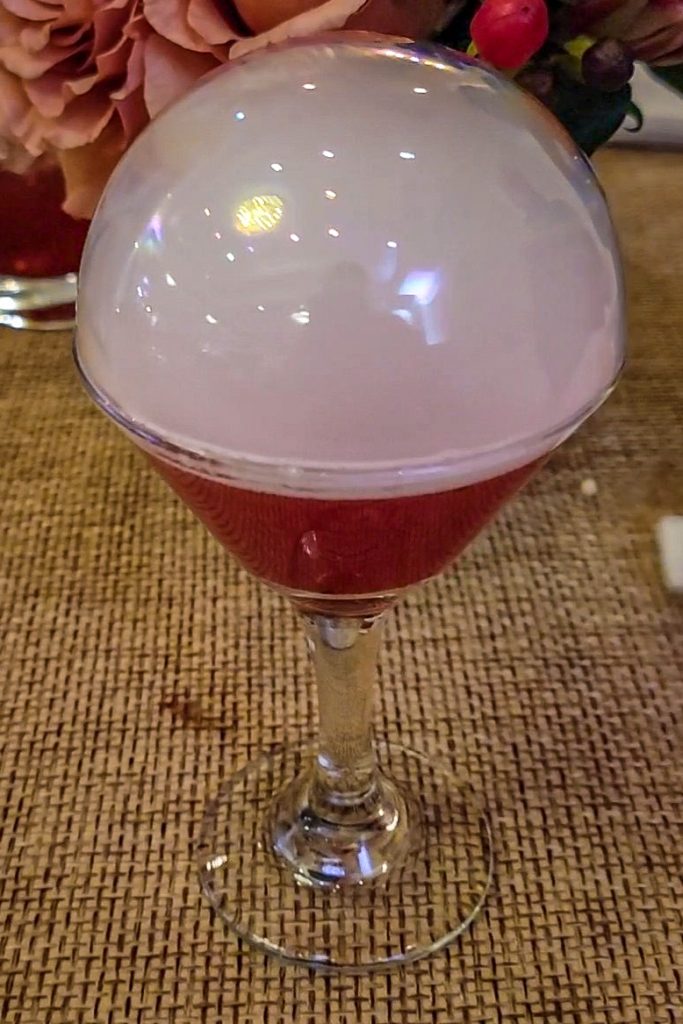 Nosh Night was a pretty great event. It's really cool that Nemacolin has enough restaurants and food programs on site that can have them compete against each other. I thought there was a great amount of food and lots of different cocktails. The thing I liked the most was that it was an exclusive and intimate event. Many food competitions I attend are overcrowded and they run out of food way too early. Nosh Night had plenty of space to walk around and sit, lines would only be one or two people deep and most booths had food or drinks until almost the end of the event. I would love to attend Nosh Night again and hope to be able to attend again next year.