I recently spent an evening at Nemacolin Resort in Pennsylvania's Laurel Highlands. Nemacolin is a luxury resort about 90 minutes south of Pittsburgh. Many people recently discovered this resort as it was featured on The Bachelor in 2021. The resort has many things to offer including 5-star hotels, many dining experiences, a spa & wellness center, golf, and a large number of indoor and outdoor experiences for the whole family. These activities are only available to guests staying at the resort and members of their club. I was there for their Nosh Night culinary competition and beverage battle and spend the night. Click here to skip to the Nosh Night experience.
Disclaimer: Nemacolin invited me and a guest to the resort to experience Nosh Night and spend the night.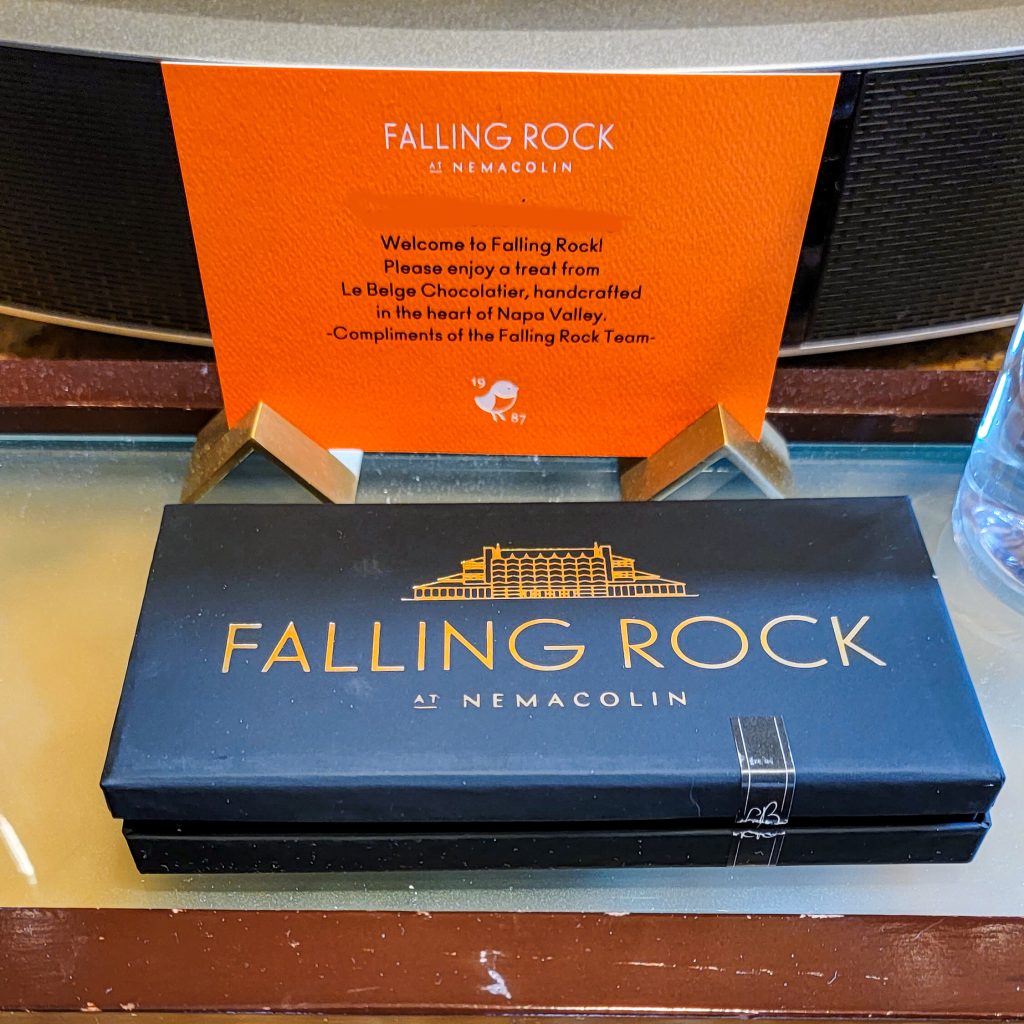 We arrived on a chilly Saturday afternoon and drove through the resort property. I haven't been to Nemacolin since 2019. I was briefly there for and incredible dinner at Aqueous. The front of the property has The Chateau, which is the main hotel. We would be back there later for the Nosh Night event. Driving through, we passed by many of the activities mentioned above and then some. We were headed to Falling Rock, the hotel and golf club at the other end of the property. Falling Rock is a 5-Star luxury hotel with styling and décor inspired by Frank Lloyd Wright. The biggest feature of this hotel is service with a personal focus. We were led to our room by a butler who is part of a team on call for the guests if they need room service, wake up calls, activities arranged, unpacking, ironing and packing, and milk & cookies turn down to end your evening before bed. These were all things I'm definitely not used to for a stay at a hotel.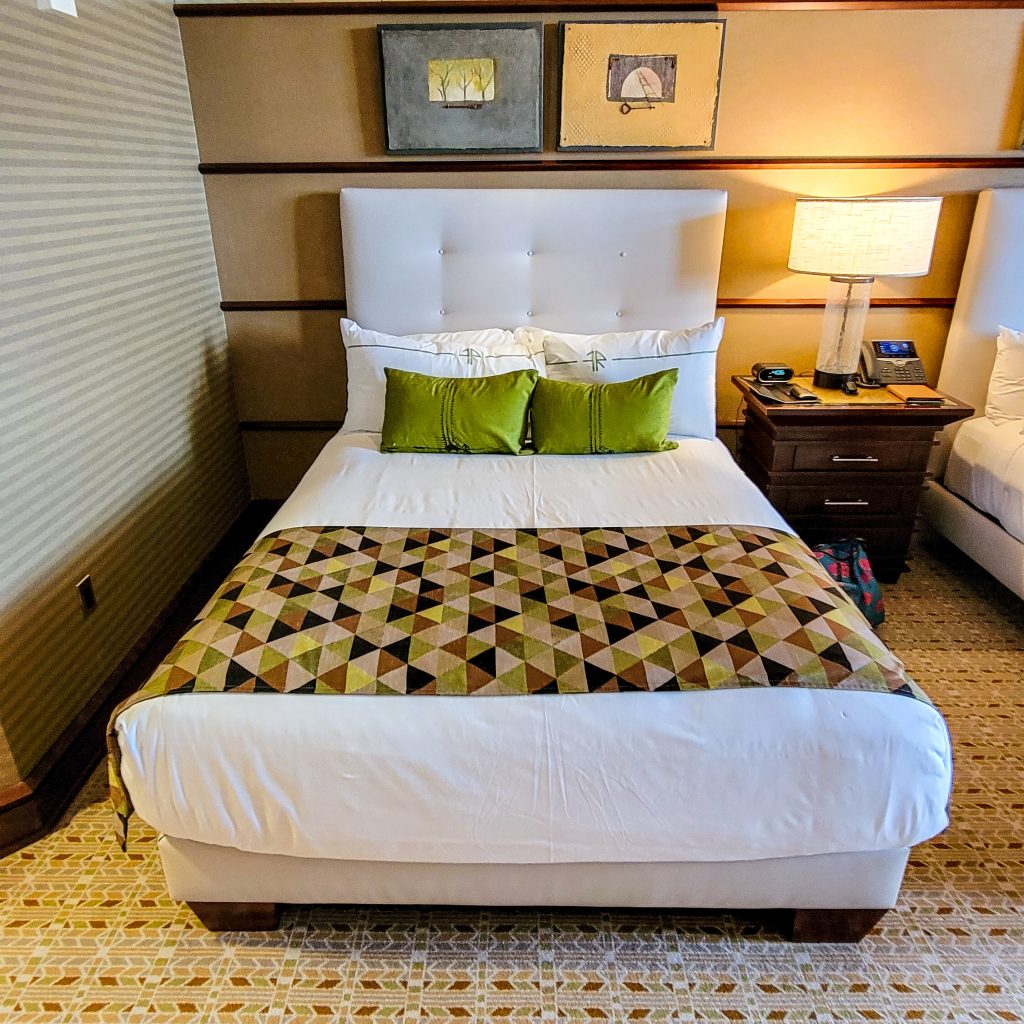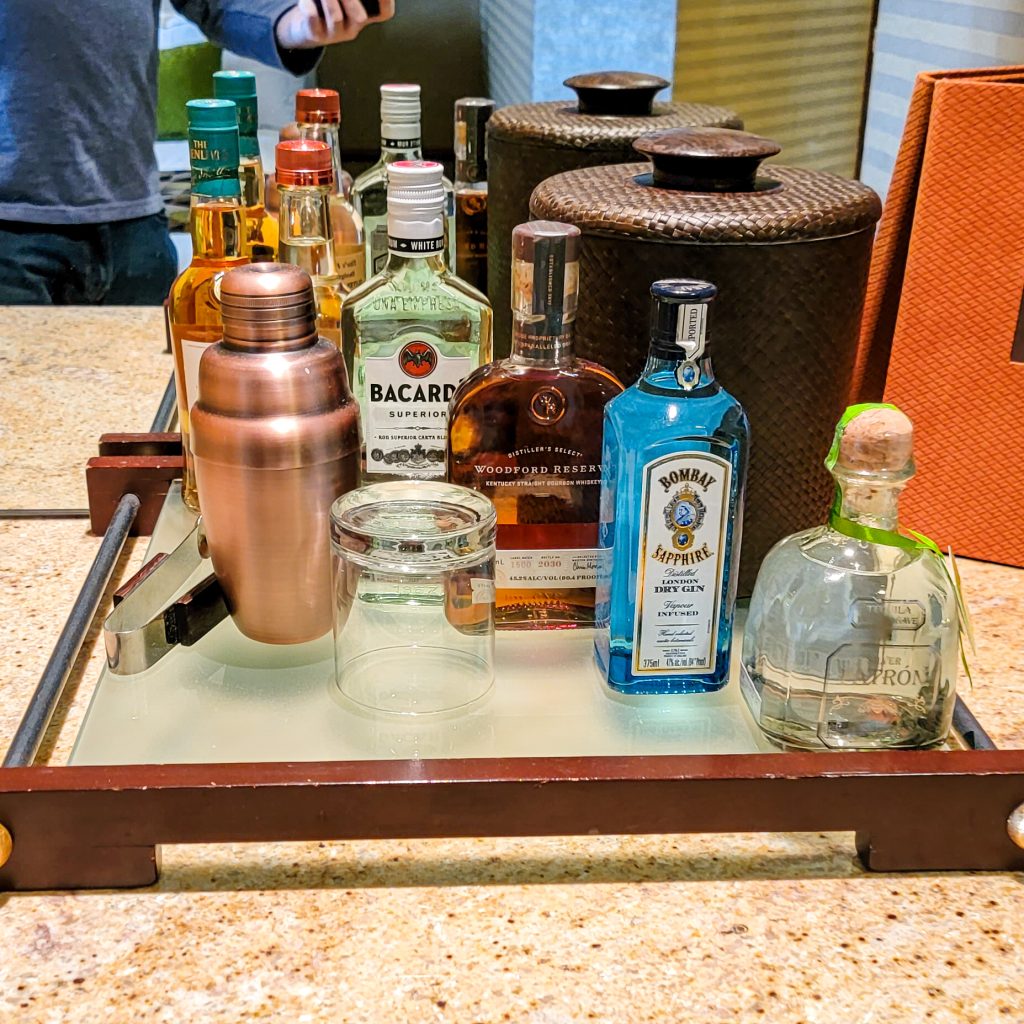 The room at first doesn't seem like any other hotel room until you start to notice the little flourishes of luxury. There was a box of welcome chocolates, complimentary waters and sodas, and an in-room bar with bottles of spirits available for purchase. The beds and pillows were incredibly comfortable, which was a surprise to me since I typically find hotel pillows way too soft. I think the most luxurious part of the room was the bathroom. There was a shower stall with full body showerheads (if you can figure out how to use it) and a giant soaking tub. The room had a balcony that overlooks the pool and golf course. It's not a bad view, but probably looks much better in the summer. We weren't planning on spending much time in the room though since we were at Nemacolin pretty much to eat and drink the whole time.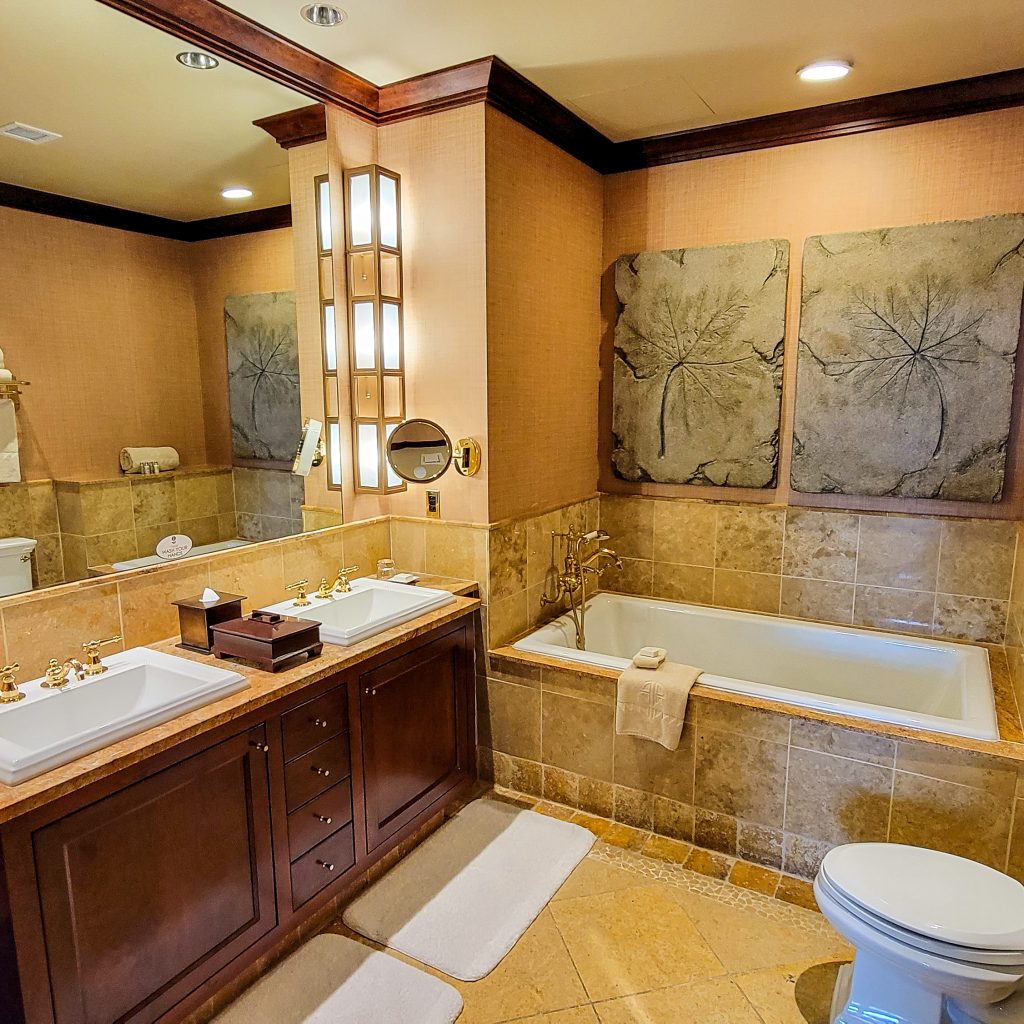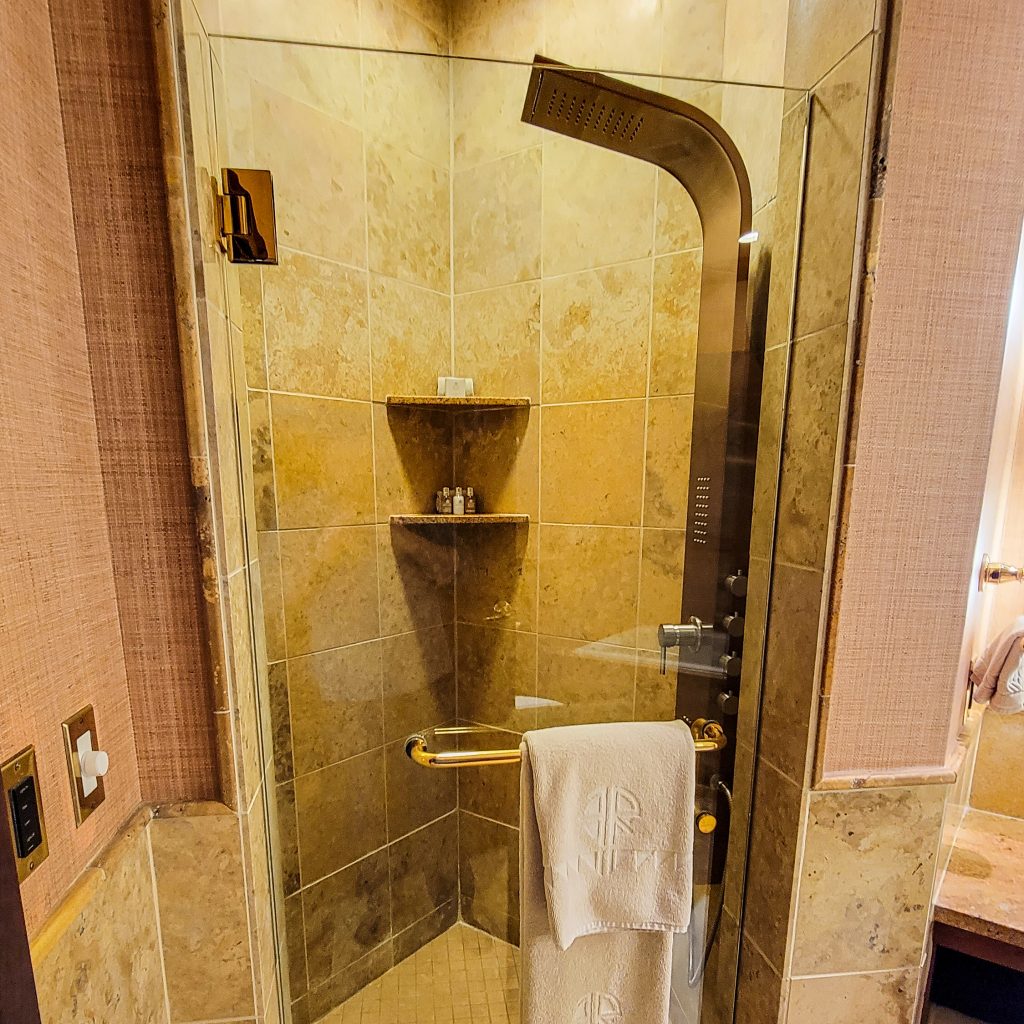 We took the shuttle back to The Chateau but made some stops a long the way. We shared the shuttle with other guests who were stopping at The Peak, a newer entertainment venue at Nemacolin. We learned The Peak has a year-round pool and hot tub, firepits, paintball, axe throwing, bowling, sports bar, and live entertainment. The Peak also has access to off roading, mini golf, quick jump and ropes course. After learning about The Peak, we were disappointed we didn't have more time to do some of the activities there.
We got off the shuttle at The Lodge. This building has The Tavern which is a bar and restaurant with billiards, shuffleboard, darts and live entertainment. The Lodge also has a small aquarium, shell museum, high end shops, activities for kids, ice cream shop and the Woodlands Spa.
Finally getting to The Chateau, we decided to first get a drink at the Lobby Bar. I ordered a nice Lagavulin 16 scotch which was peaty and smooth. My friends hated the smell and were annoyed I took my time to enjoy this drink. I decided I had to get a photo in front of the fire while sipping my drink and listening to someone playing the piano in the lobby. We moved to the other side of the fireplace to the Tea Room to finish our drinks. The Tea Room is a more classic décor with artwork and a bird cage available for tea service, but also just for a casual drink. It was now time to head to our event of the evening, Nosh Night. Again, you can read about Nosh Night here.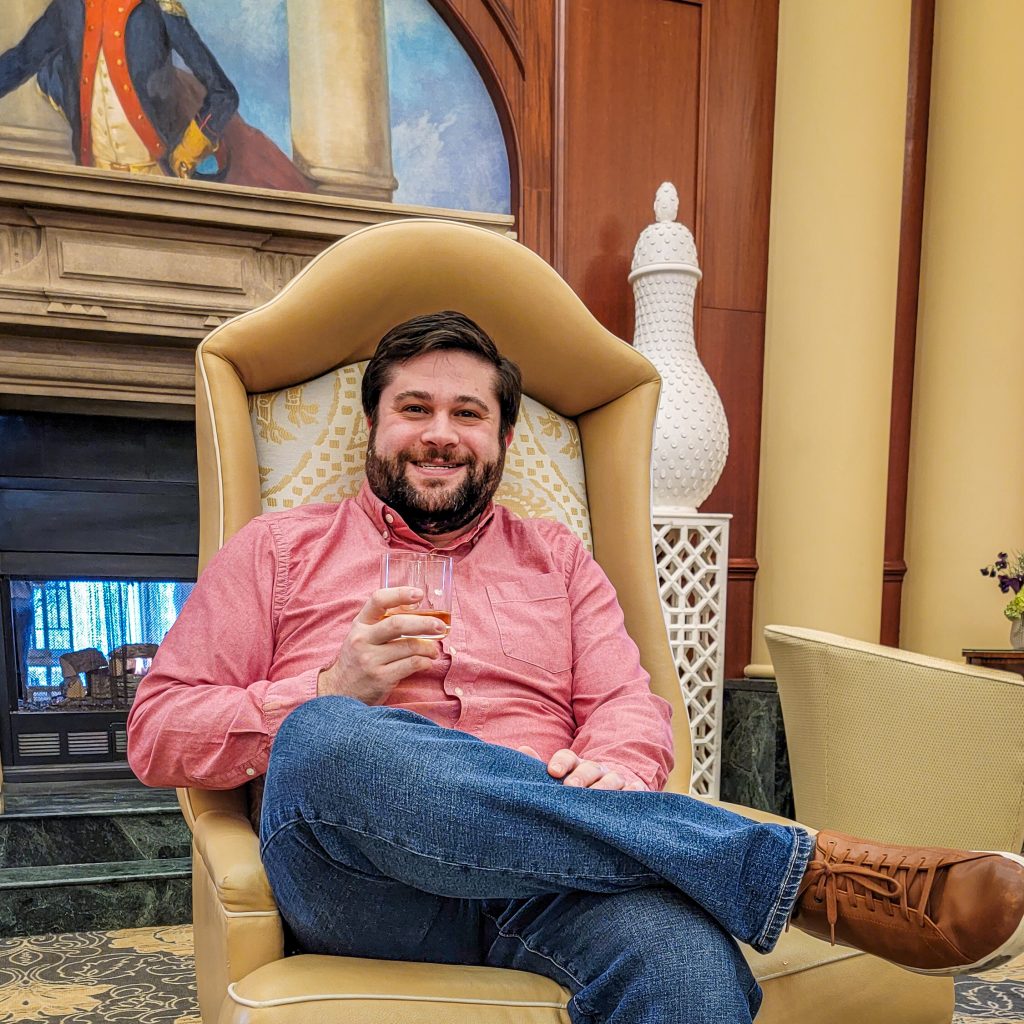 After Nosh Night was over, we decided to get one more drink at The Tavern. They had a solo guitarist playing music and March Madness games on the TVs. We listened to him perform for a bit before going over to shoot a game of pool. It was a good spot to wind down the evening.
We returned to our room at Falling Rock to find our turn down milk & cookies delivered to our room. It was a great cookie and another nice touch before going to sleep.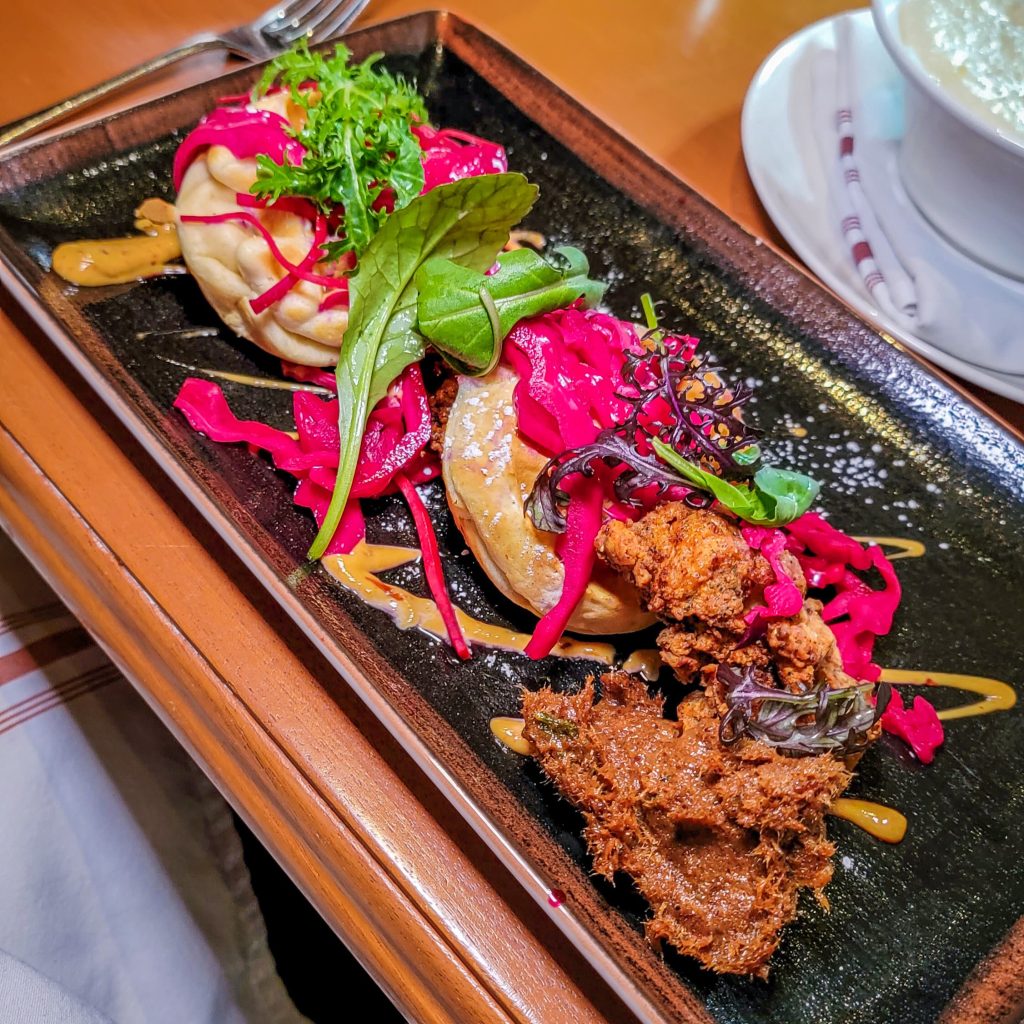 The next morning, we headed back to The Chateau for brunch before leaving for Pittsburgh. Our brunch was at Rockwell's Bistro. Nemacolin is currently doing a reimagination of their Grand Lodge where Rockwell's is located. For now, Rockwell's and Lautrec are combined into one concept called Rockwell's Bistro. The Lautrec space is old school luxury. There are wood paneled walls and wine collection in the center. They are offering for brunch regular items and a fast takeaways like pastries and coffee. I got the hot chicken and waffles with purple cabbage slaw and bacon jam. It was delicious but I wish it was a larger dish. Others in my group got the biscuits and gravy which looked amazing and the muesli bowl which was a beautiful and healthier option. Brunch isn't a meal to skip.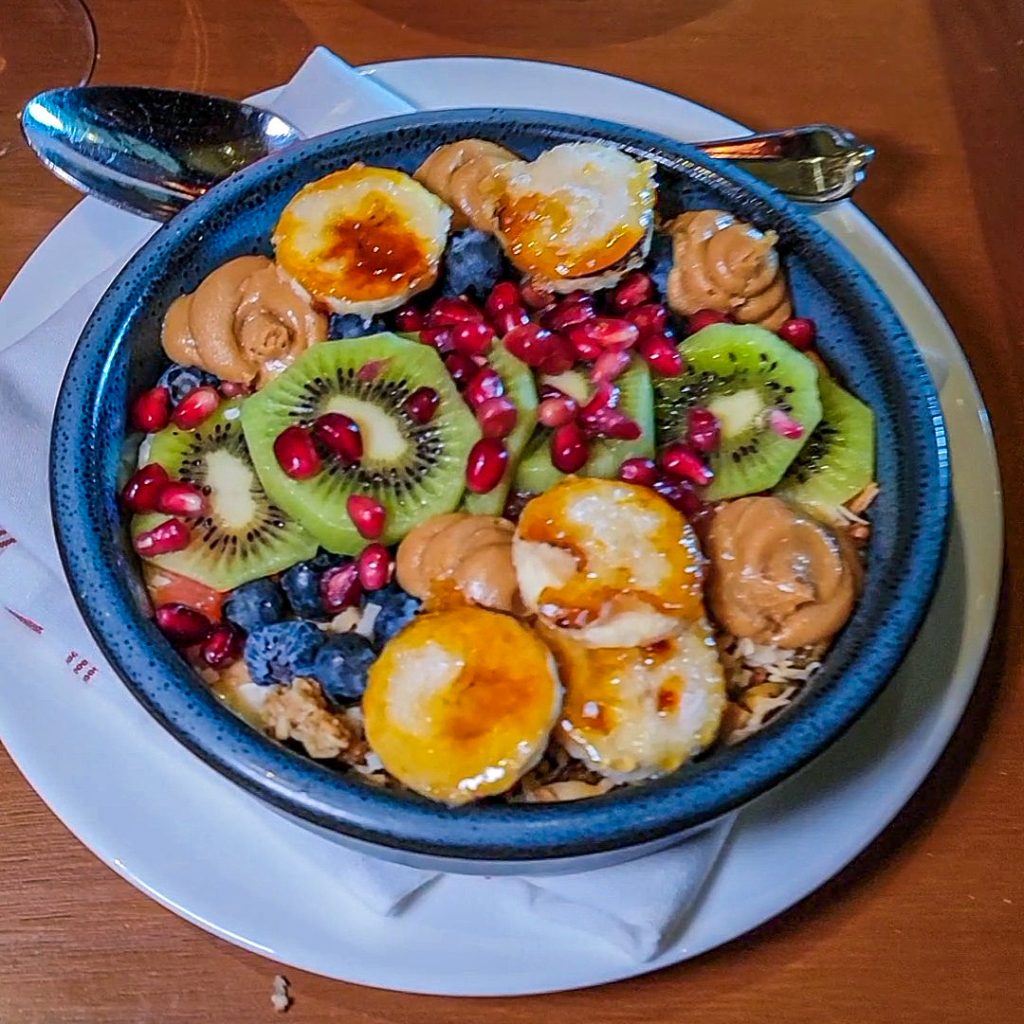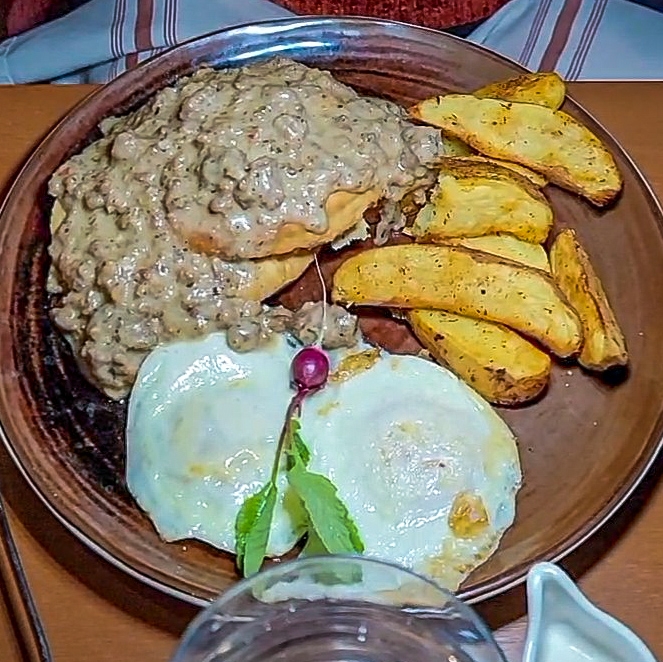 My visit to Nemacolin was impressive. It's a level of luxury I am not used to at all. It's a great resort where they have a little bit of everything for the whole family. There was so much I didn't get to explore or try. I'd definitely want to spend more time at The Peak and check out the Grand Lodge when it opens later this year. Nosh Night was a great foodie event. I'd love to go back to Nosh Night every year. It was a lot of fun and there wasn't a dish or cocktail created that I didn't enjoy. I hope next year's event offers two more great ingredients. For now, I'll just keep waiting for a chance to visit Nemacolin again.