I recently spent a long weekend in Dublin, Ireland. I'm not Irish, but I've heard many great things about visiting Dublin. When a friend asked if I wanted to go on a trip, I figured why not. We were there for just shy of 4 full days. Flying from Pittsburgh required a layover. It was about a total of 10 hours of travel including the layover. I was able to get a little bit of sleep on the plane with the hope I wouldn't be exhausted when landing in Dublin at 8 AM. If reading is not your thing, I have two YouTube videos about the trip. The one directly below is a full trip recap. There is another video linked below just about touring Guinness, Jameson and Teeling.
Day 1 – Learning about Dublin and Irish Food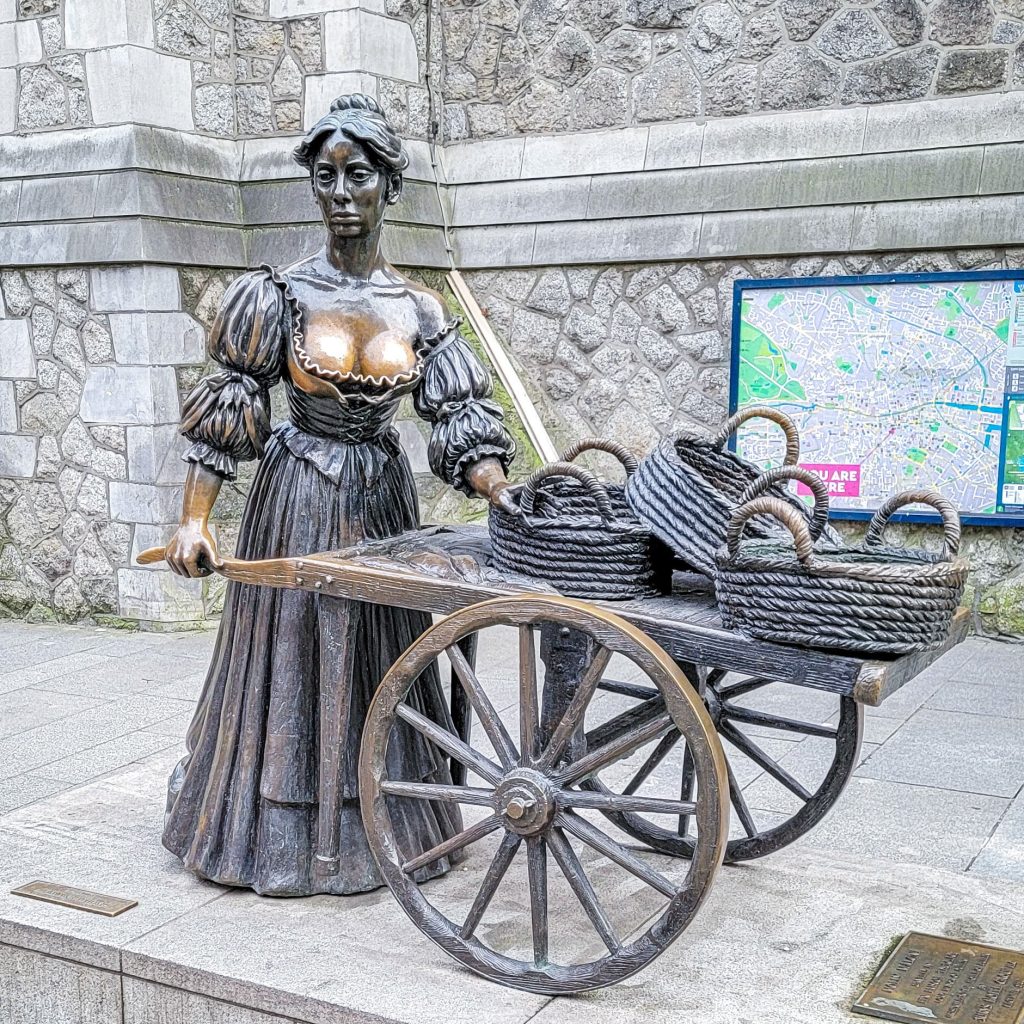 After arriving, we started our trip with the Irish Food Trail tour. I've learned that food tours are a great first activity in a place you're visiting for the first time. These types of tours help you get to see some sites, learn about the foods a place is known for and you get to fill your stomach. We ate at Gallagher's Boxty House, Mulligan and Haines, and The Rag Trader. Irish staple foods we ate on tour were a potato-based appetizer, Guinness Stew, and Fish and Chips. We also learned the proper way to make an Irish Coffee using Powers Irish Whiskey, hot coffee, sugar and cream. I enjoyed this tour a lot, but wish I could have gotten to try more than a couple of dishes. It was almost just like a long lunch with walking. I did learn the Irish are very proud of the quality of meat and dairy from their farms. I also liked that on the restaurant menus, they are required to say what each dish may contain as allergy warnings. I realized quickly on this tour I should have learned how to use my GoPro before the trip. My videos from the food tour were a mess.
Day 2 – Brewery and Distillery Tours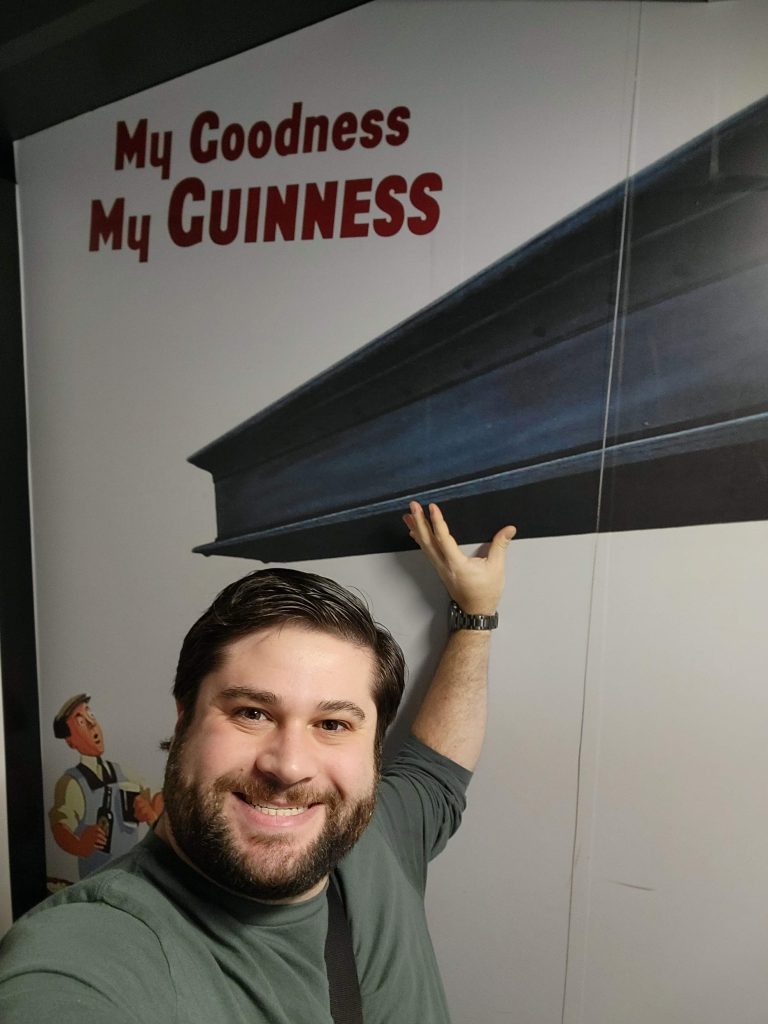 I visited the Guinness Storehouse, Jameson Bow St. Experience and Teeling Distillery in Dublin all in one day. First was the Guinness Storehouse. The tour starts with quotes about Guinness and factual tidbits. Guinness created a multi-floor tour filled with exhibits about brewing, history and advertising. The first couple of floors are dedicated to the importance of the hops, water and temperature of the Guinness brewing process and the history of Guinness Storehouse in Dublin. I found most interesting to the brewing history the importance of the Coopers who built the barrels, the temperature to get the right roast of the hops and just all the artifacts they saved from the years of the brewery. After learning about the Guinness brewing process, it only made sense to have a taste before moving on to the next section, the Advertising of Guinness. There is an entire floor showcasing the history of Guinness Advertising. They have always been known for their creative yet sometimes cryptic or confusing ads. I really enjoyed seeing some of these turned into statues and displays. They highlight their Fish on a Bicycle ad, which features women doing what were traditionally masculine activities and not so much about beer until the end. This was just another one of their cryptic ads that got lots of attention with its strong message. The timeline of poster ads was really cool. Their Lovely Day for a Guinness Toucan advertisement is one of my favorites and has been hanging in my kitchen for years. The Guinness Storehouse tour finishes with fresh pour of Guinness in their Gravity Bar. This can only be accessed as part of the tour admission. Here you can get one glass of any of the beers they brew at the Storehouse. However, it makes the most sense to get a fresh Guinness and watch them pour it properly for you. A Guinness should be poured in a flat bottom glass about three quarters of the way, let settle and then finished with a foamy head over the brim of the glass. This Guinness was my delicious breakfast. The Gravity Bar is also special as it features 360 degree views of Dublin. I drank my Guinness overlooking the rest of the Brewery. Although, you do not get to tour the active brewery, I still thought this was a pretty cool tour. I would do this tour again. I'd maybe also try some of the food at their restaurants or food court.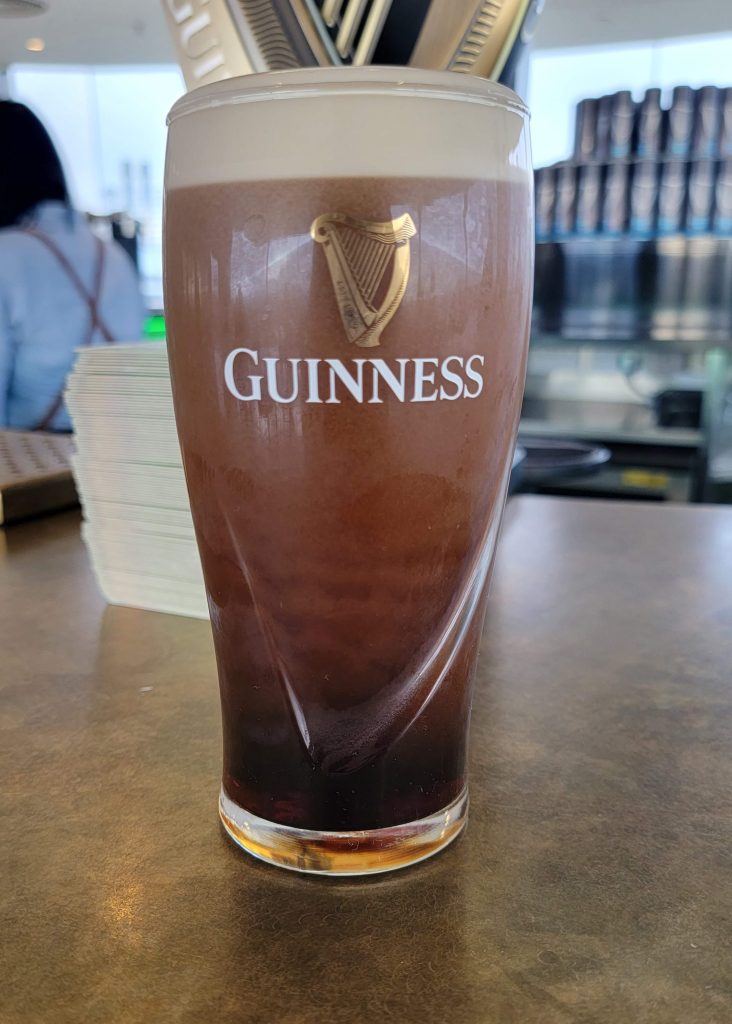 After a quick stop for lunch I made my way to the Jameson Bow St. Experience. Jameson no longer distills in the city so the Bow St. Experience is more like a presentation with a whiskey tasting. This short presentation briefly walks through the history of Jameson and their main steps of distilling whiskey. The presentation finishes with a tasting of three Jameson whiskeys. After the tour, you can get a complimentary Jameson cocktail. The cocktail at the end of the presentation represents the daily grog, which was the drink distillery workers got at the end of their shift. Their were also other tastings available which might have been more worth my time, but honestly I'd just skip this one.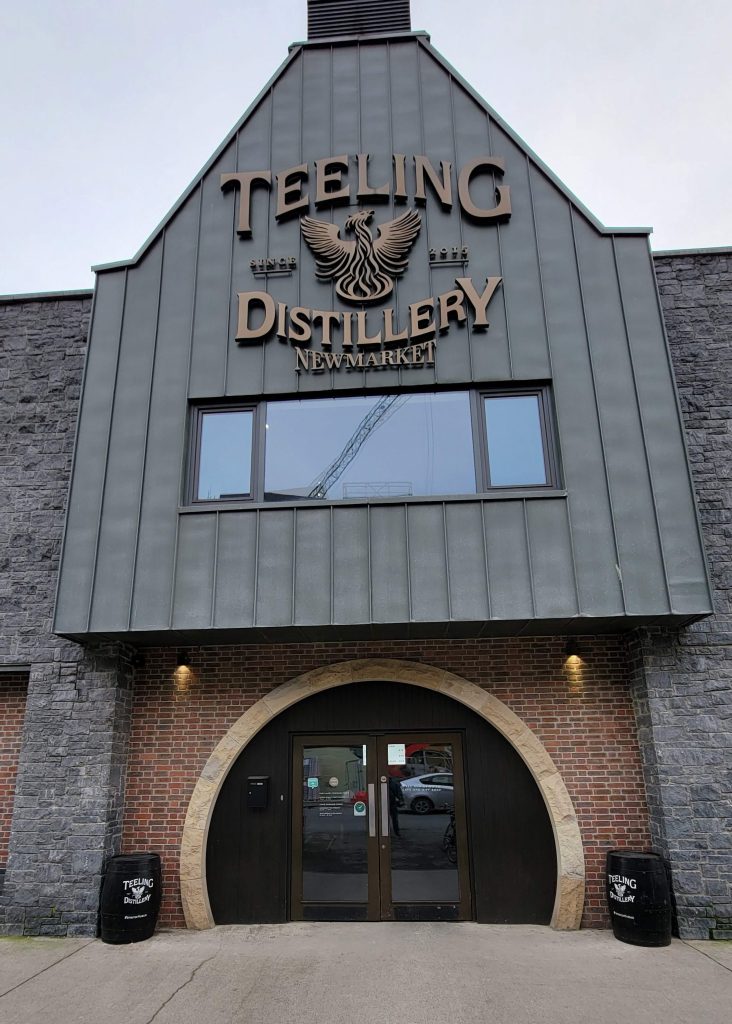 I ended my day of tours at the Teeling Distillery. This was my favorite of the tours as they take you into the active distillery. When they reopened in Dublin in 2015, Teeling was the first new distillery in Dublin in 125 years. They really like to show that they are the Spirit of Dublin and the rebirth of whiskey in Dublin through their artwork. I was really excited to see spirits getting distilled. It's amazing to see the roasters, fermenters and pot stills in action. The room also had a beautiful sweet malty aroma from the process. It was interesting to see how they would be fermenting many batches at once before moving to the pot stills. The size of the pot stills very impressive. The Teeling Tour also did a great job talking about the aging process and how the different barrels and ages affect the color and taste. I opted for the select tour with four whiskeys to taste at the end. This was a great way to finish my day of tours. My favorite was the single malt, which I brought home a bottle. The Teeling Distillery was definitely my favorite of the three tours. I'd definitely do this tour again and also hang out for more cocktails or coffee.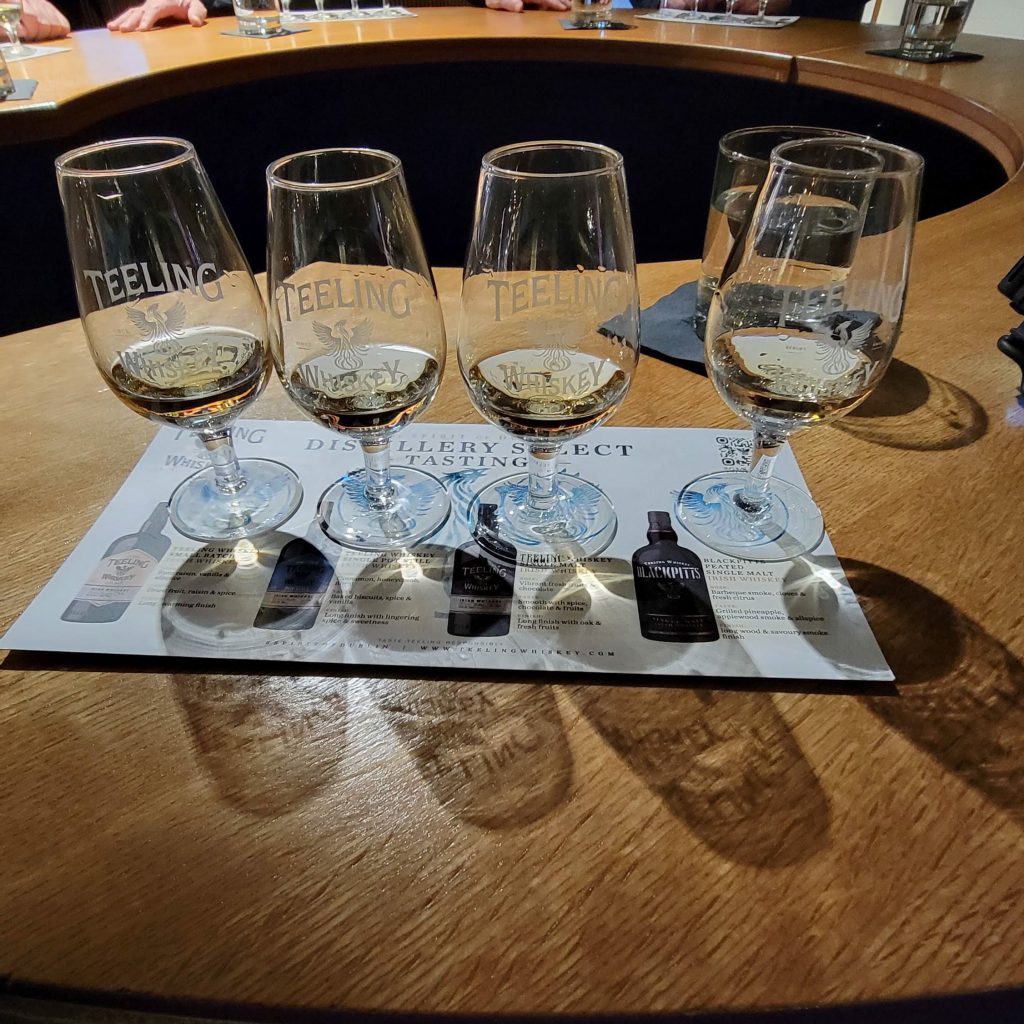 Day 3 – Old Buildings and Temple Bar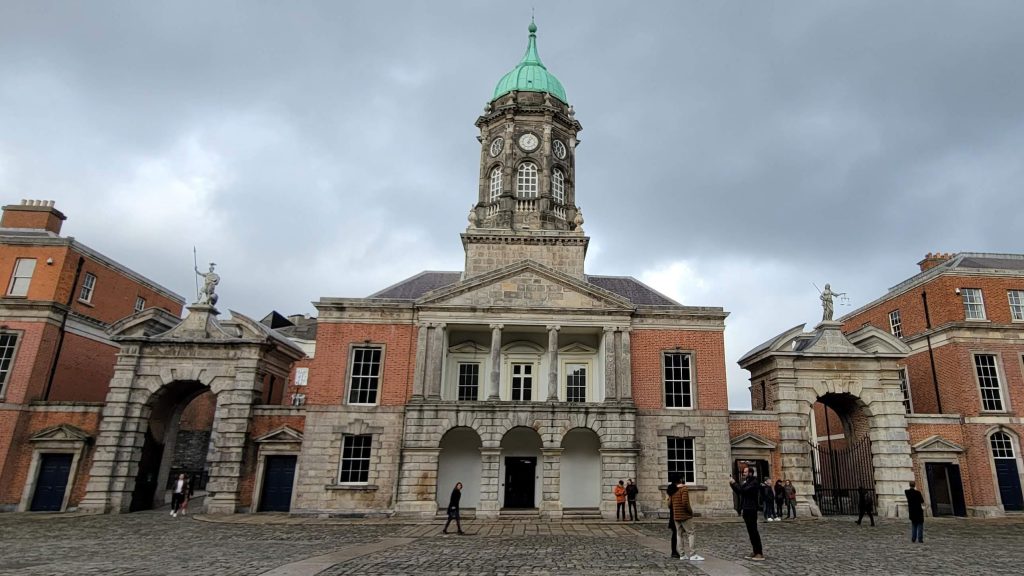 As with a lot of Europe, we saw a lot of large, older stone buildings. We booked recommended tours to see these two of these buildings. The first was the Trinity College Library and Book of Kells viewing. I knew nothing of Book of Kells, which is a special version of four gospels of the New Testament. I only took a quick look at the exhibit of this old book. The main feature of the library is the Long Room, which was under restoration at the time of our visit. The Long Room contains the library's oldest books and busts of authors who supported the library. I'm sure it's a much more striking to visit when not under construction. The Library also serves as a copywrite repository of Ireland. All publishers in Ireland must submit items published free of charge. The second old building we toured was Dublin Castle. It served as the seat of British government's administration in the past until the Republic of Ireland gained independence. Now it is a major government complex for the government of the Republic of Ireland. The castle is regularly used for government ceremonies and the inauguration of the Republic of Ireland's president. The castle is home to incredible paintings and furniture. Many rooms feature lots of gold detail, stained glass windows and classic crystal chandeliers. I have not seen many castles, so I find this all fancy and extravagant.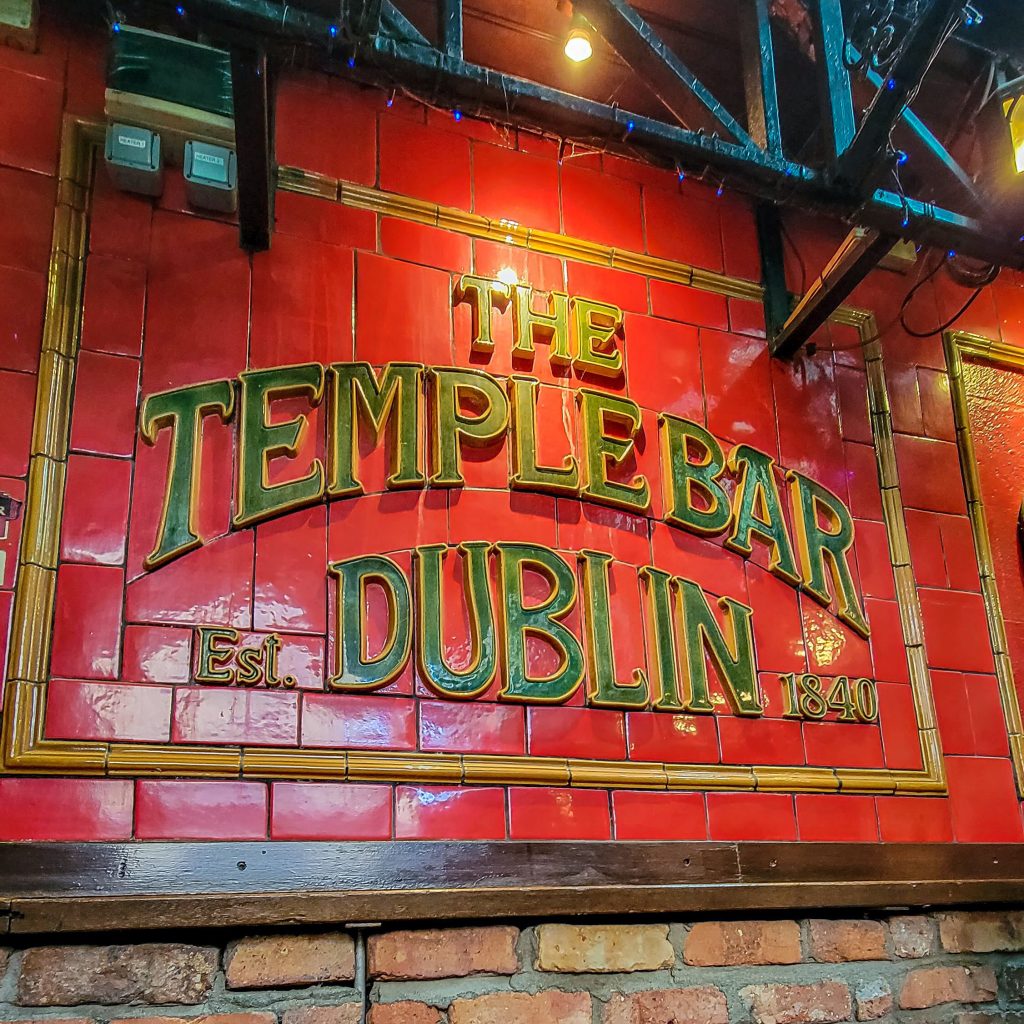 I had seen enough old buildings at this point. The trip also included time in the Temple Bar neighborhood. We visited the notorious The Temple Bar pub. Even though it is very touristy, I felt it was worth the visit just to say I've been there. I got an overpriced Guinness, my first of many on the trip, and listened to a little live music. The one regret I have of the trip is I wish I had gotten to visit more bars with live music. The Temple Bar neighborhood also has a lot of great street art and murals. It has become a hub for a number of cultural institutions in Ireland. I was taken in by the touristy Irish Rock n' Roll Museum in the Temple Bar area. They feature a lot of memorabilia from Irish Musicians and artists that have recorded at the studio located there. There was an entire room dedicated to tons of memorabilia for U2, Ireland's most famous rock band. They are definitely credited with bringing attention to Irish rock n' roll. The tour guide shared plenty of facts about the band and his experiences meeting them. There was also an entire room dedicated to Irish band Thin Lizzy. I thought the coolest part was at the end seeing the iconic Neve 8078 analog mixing console. Only a few of these special hand wired multi channel mixing consoles are still in use around the world.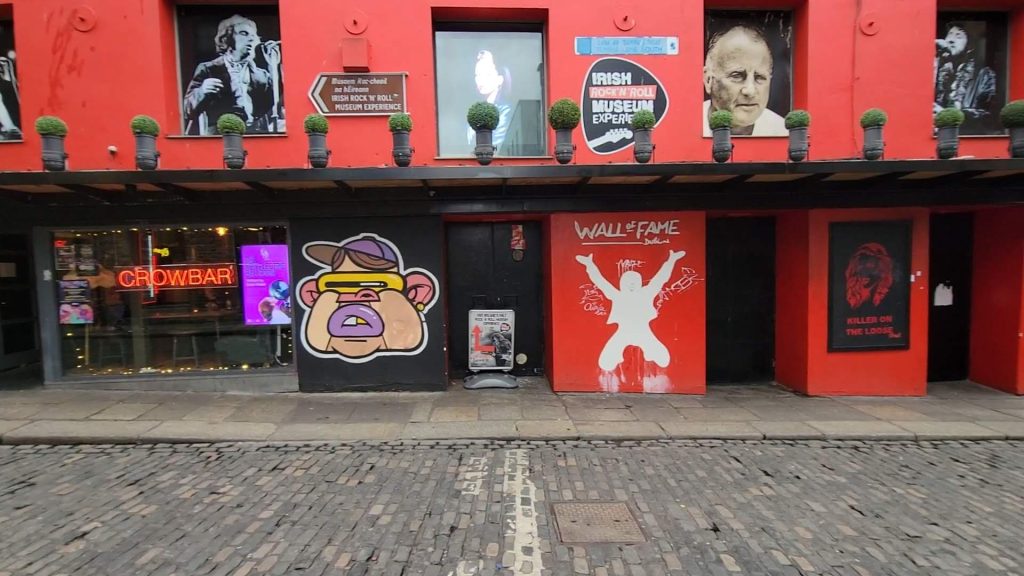 Day 4 – Cliffs of Moher and Galway
The last day in Ireland we did a day trip to the Cliffs of Moher and Galway. The Cliffs of Moher are vertical sea cliffs that run 18 kilometers on Ireland's west coast. On arrival at the cliffs, our tour guide told us it was going to rain the whole time we were there so we should go view them while the rain was light. She was wrong. We got pelted with rain and couldn't see anything. Luckily, the weather cleared up a lot about 30 minutes later and the view got much better. The cliffs are very tall, especially where we were at the visitor's center. I probably only explored a little over a kilometer of the cliffs, but you can get a really good view from this point. This is also where O'Brien's Tower sits at the Cliffs of Moher. The tower was really just built as an observation point. One rumor is the builder erected it so he could bring women there to impress them. I'm glad I went to see the cliffs, but I felt underwhelmed or maybe I was just wet from the rain.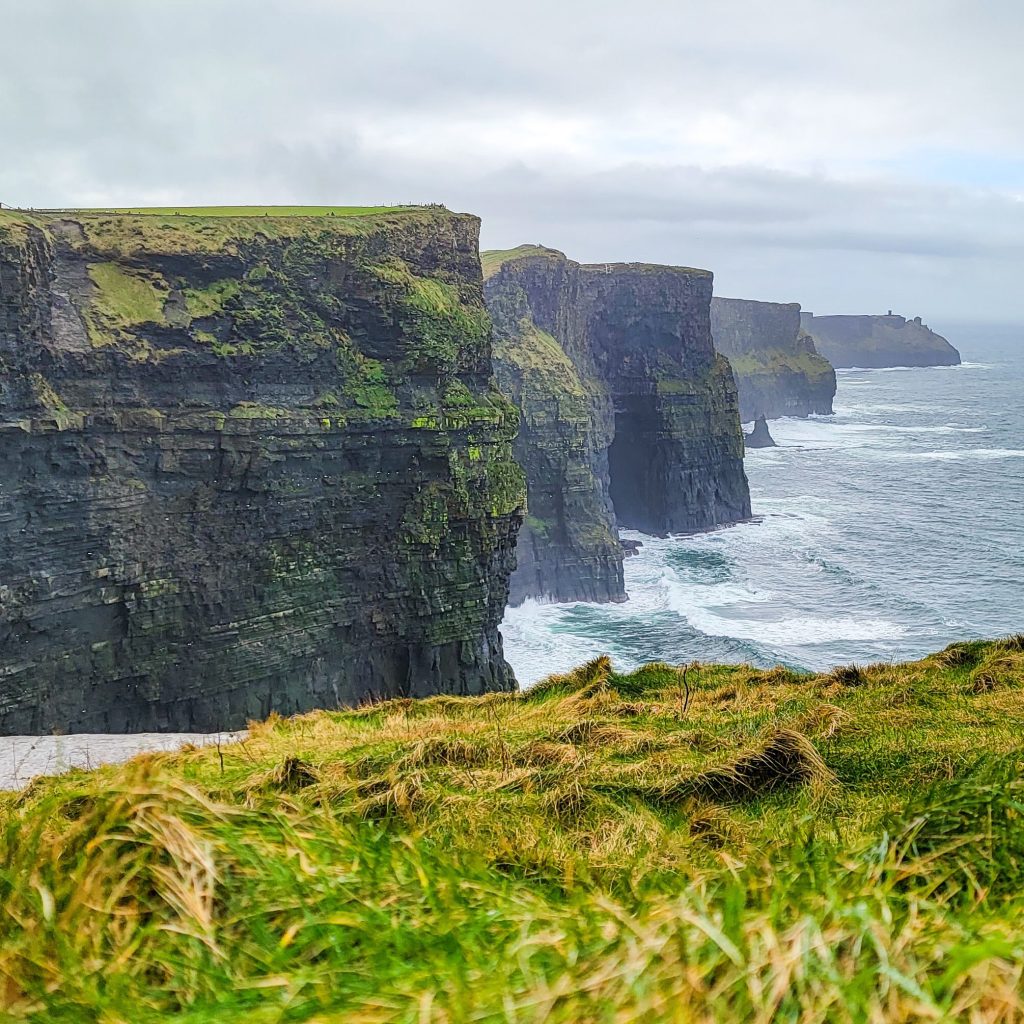 After the cliffs, we needed to drive through the rural countryside and farmland along the coast to Galway. There were points when it was scary being in a giant tour bus on these narrow roads. However, it was beautiful so I can see why so many movies pick places like this for people to get away from it all. I guess my second regret of the trip is not spending more time in the Irish countryside. We only got a quick taste of Galway. It's one of Ireland's largest cities, but it felt very touristy. I suspect if we had been there longer we would have gotten a better experience.
The Nicer Meals
In the 4 days I was in Dublin, I would say I had 4 really good meals. Dublin has become a foodie city. There are a bunch of Michelin Star and Guide restaurants. There are also a lot of places that are just trying to do traditional Irish food but better.
The first meal I really enjoyed was the Guinness Stew on the Irish Food Trail tour. This was at Mulligan and Haines. I think the best way to describe it is slightly sweeter than a common stew since it has sugar from Guinness. It was a very hearty dish loaded with meat, veggies and a mound of mashed potatoes.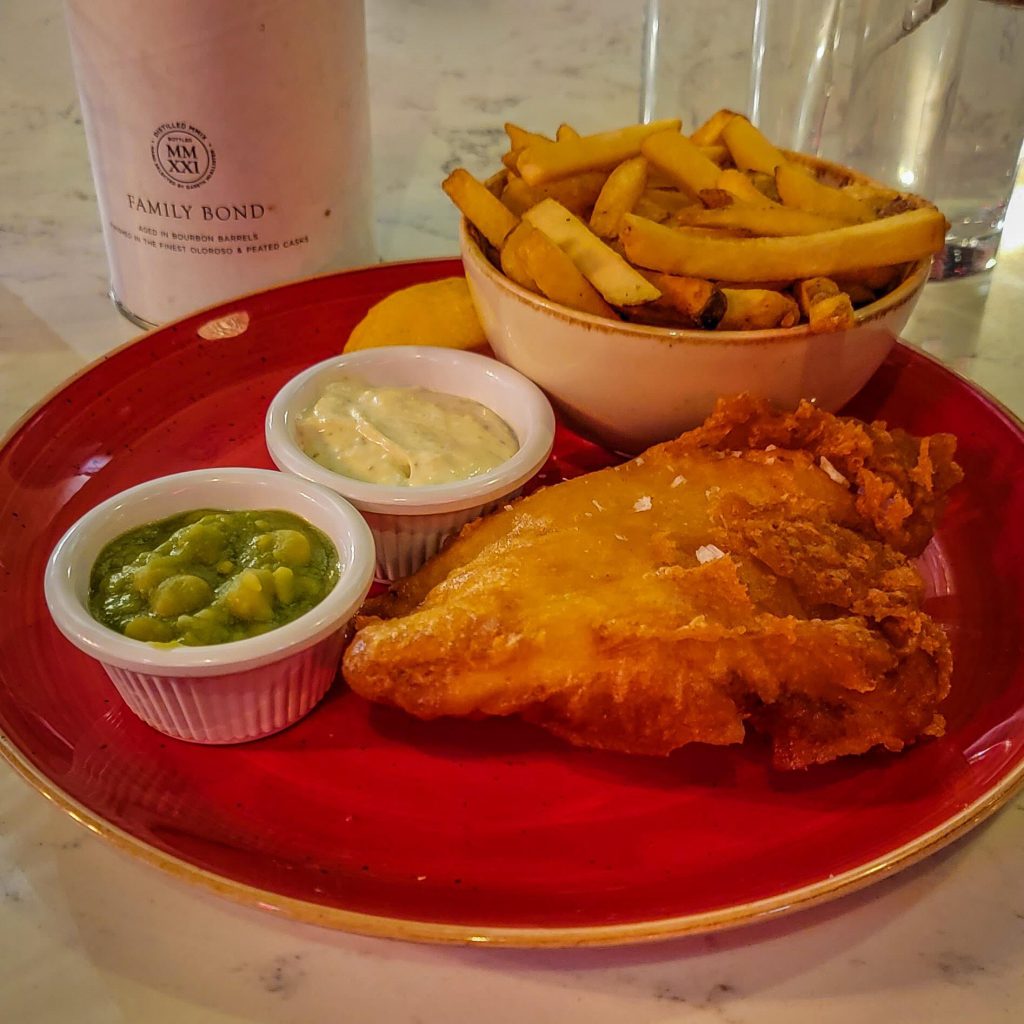 My lunch on day two was at a small restaurant Fish Shop. They only had bar counter seating for 16 people. I made sure to get there when they first opened. They feature beer battered fish and chips. I got the haddock which was crispy on the outside and the fish was perfectly cooked. It was a massive piece of fish on a large bed of fries. I also got a Squid & Capers on Toast appetizer. This was a tasty addition to my meal. I also at this on my brewery and distillery tour day so all this fod was very helpful.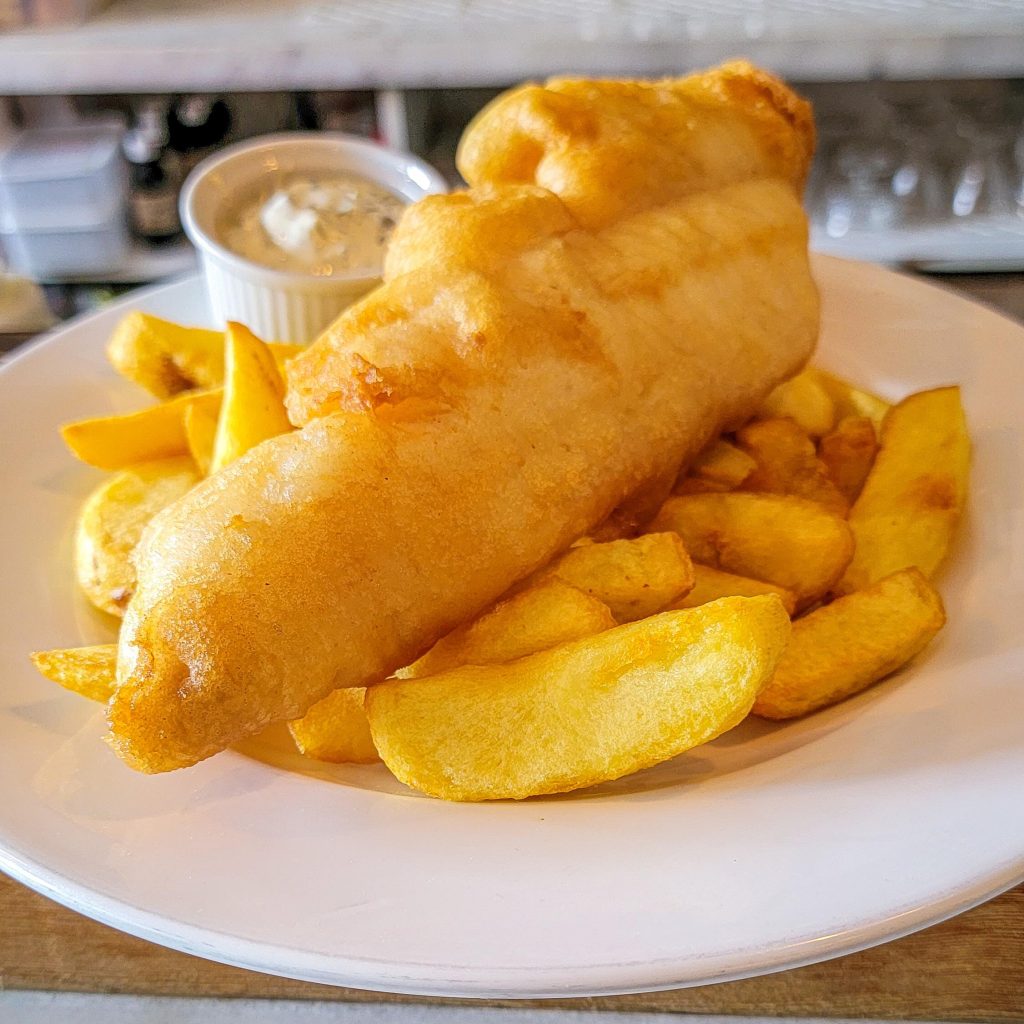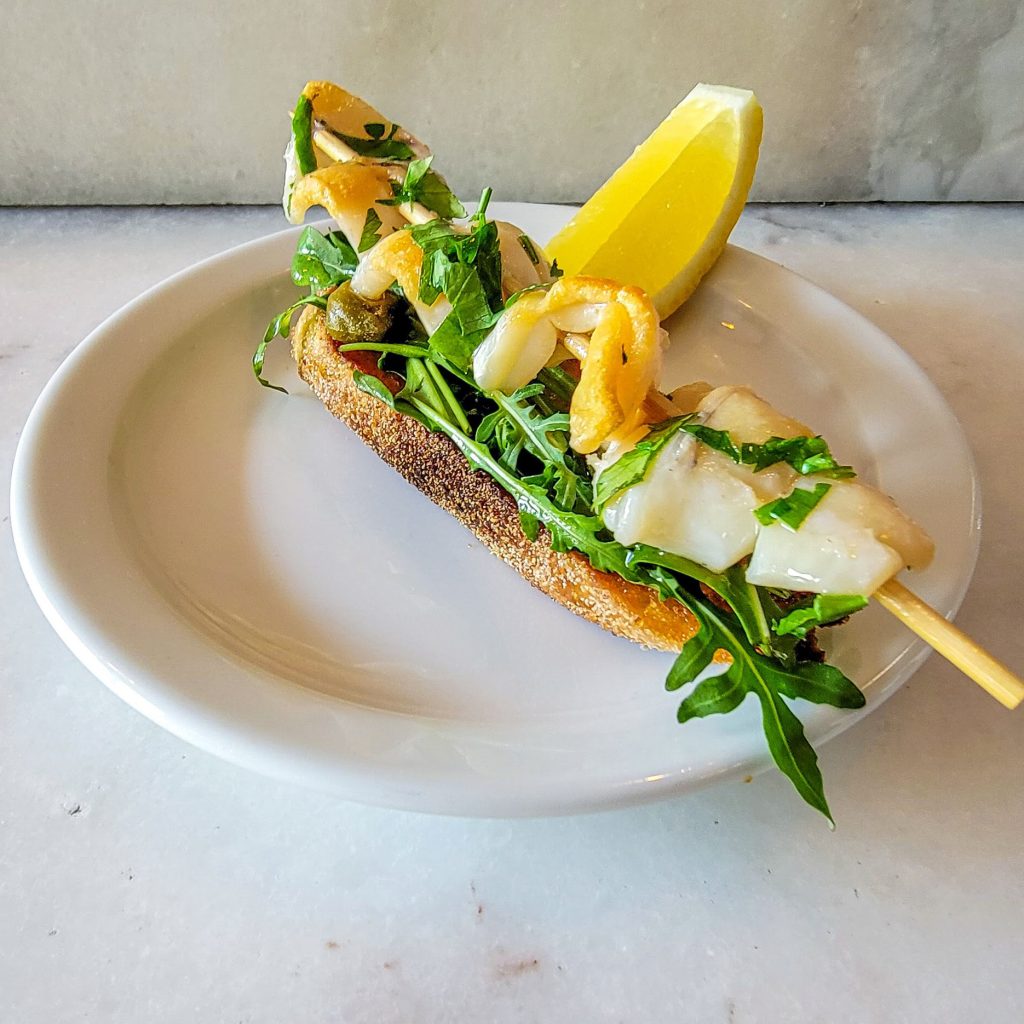 Dinner for day two was at a Michelin recommended restaurant Mister S. They specialize in foods cooked over fire, either charcoal fired or wood fired. Our appetizers were Grilled Prawns and the Burnt Ends Rendang Spring Rolls, which featured a Thai chili sauce. I could have eaten several orders of the spring rolls. My main course was a Smoked Beef Short Rib with Chimichurri. The short rib was very infused with smoke flavor which is cut with the garlic and herb of the chimichurri.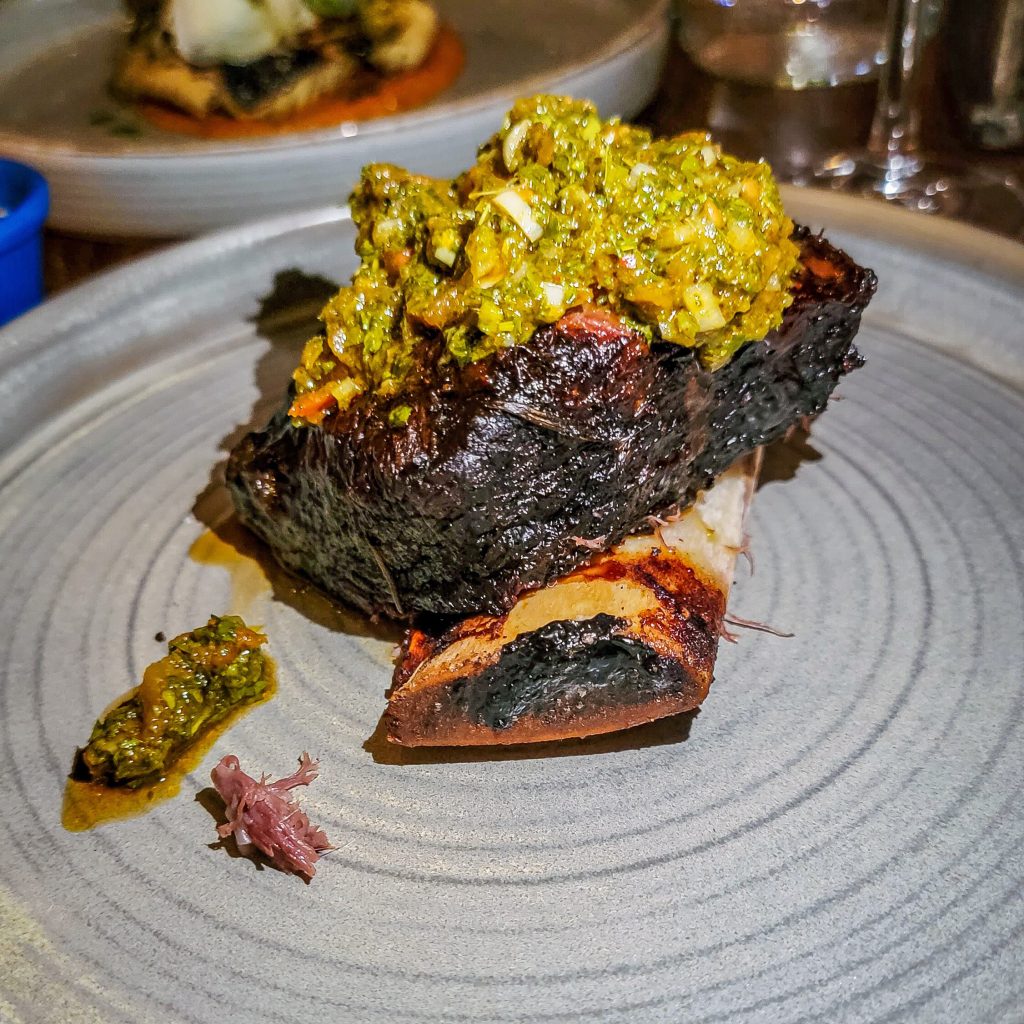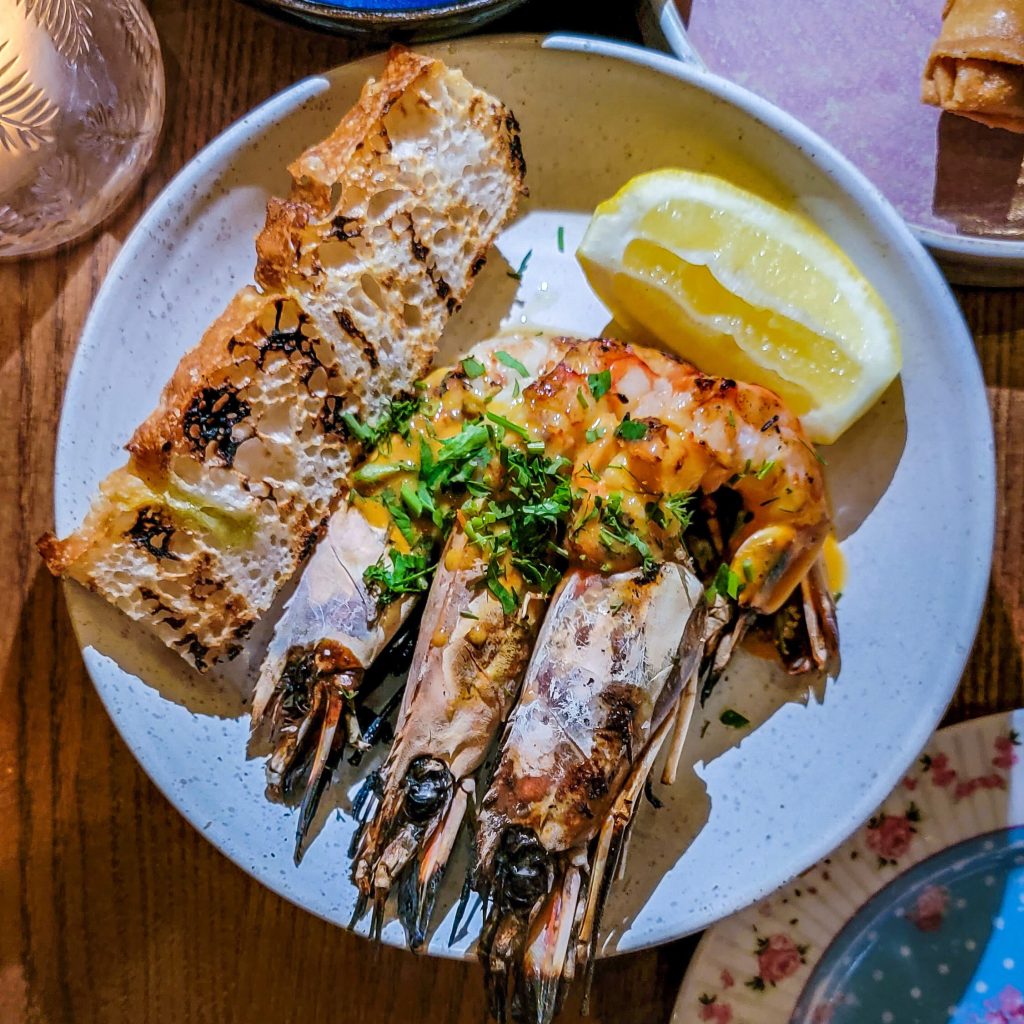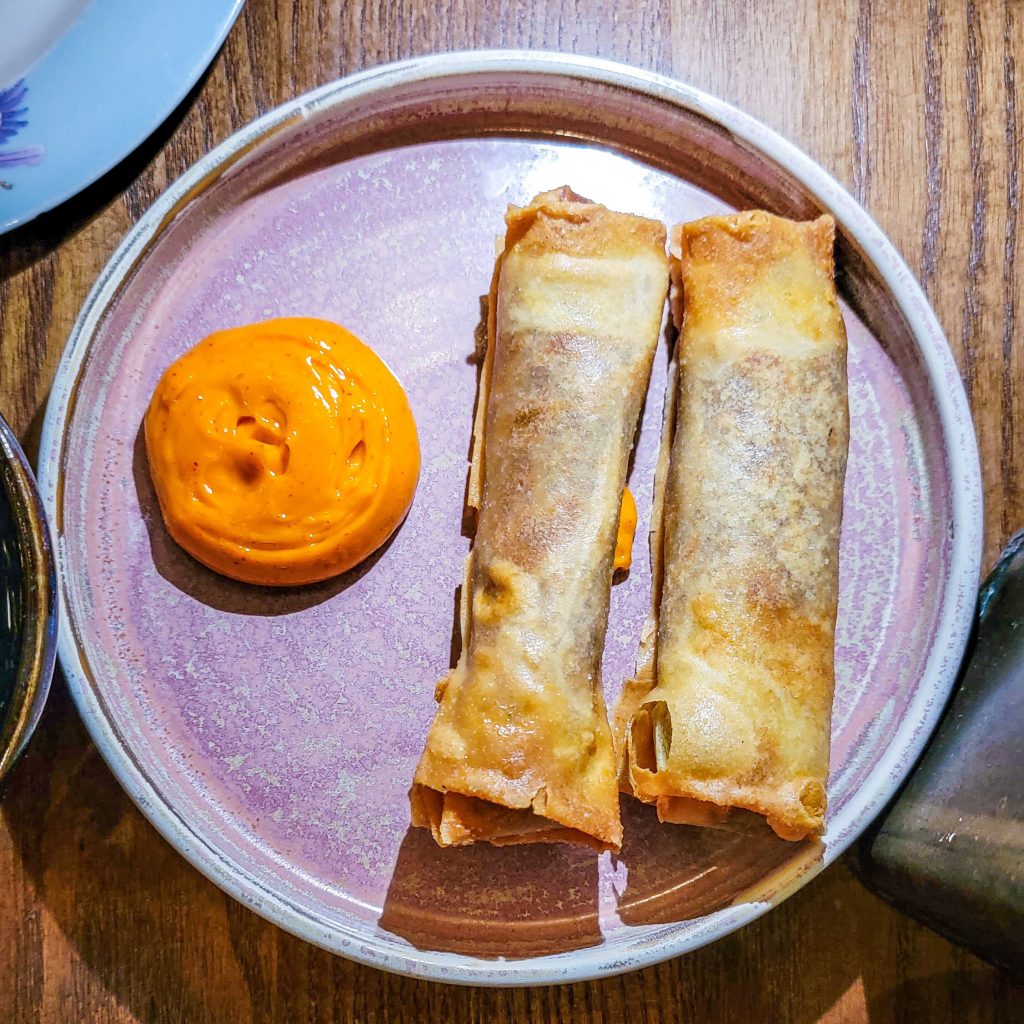 Dinner on day 3 we did a tasting menu at a Michelin star restaurant Clanbrassil House. This meal was incredible. I had a bunch of favorites from this dinner. The Fallow Deer, Sea Bream, and Scallop were my favorites. Here is the Instagram post with all the photos and the whole list of dishes, not in order served:
– Fallow deer, salsify, quince, oats
– Coconut, passionfruit, blood orange
– Beetroot cracker, St Maure, beer
– Chocolate bonbon, Brown sugar cake
– Cured sea bream, dill, fried bread
– Scallop, bergamot kosho, kohlrabi
– Charlotte potato, smoked red pepper, Coolatin
– Fermented potato bread, cultured butter